Joe Calloway
Expert on Performance Improvement, Executive in Residence (Belmont) and Author of 6 Business Books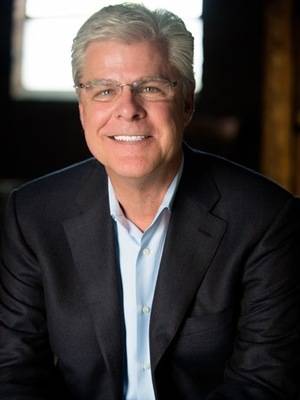 Joe Calloway Text Reviews
We couldn't have hoped for a better beginning to our leadership forum. Thank you for bringing your 'A' game (although I'm pretty sure that's all you ever bring)!
Steve Hamilton - Verizon Wireless
Joe was a SUPERSTAR! He exceeded our expectations and was an excellent partner with us in delivering for our audience. He took the time to understand what makes our brand so special, and he made that connection throughout his presentation.
Sotheby's International Realty
It was not just good to have you with us, it was fantastic. Your presentation was highly effective and I am thrilled with the outcome.
True Value Hardward
To say you've changed the way we look at doing business is a massive understatement. You have changed the way we do business completely in understanding what we need to do in order to do things better.
R&D Consulting
You pushed us to think beyond our typical boundaries and challenged us to take our business to new heights.
HRI
Thank you for making a real difference with your opening keynote! Your commitment to creating a connection with the audience was unique. Opening with your interactive format made a huge difference in getting the audience engaged and enthusiastic about the event, which continued all week. And, your presence at our digital event four weeks later was met with resounding accolades, as well. Thank you. Thank you.
Help Desk International
You set the table for us to achieve everything we wanted to this year!
Best One Tire
We had an overwhelmingly positive response from our group. There wasn't a person in the room that didn't have solid takeaways from your talk.
MarshBerry
Your 'Magnetic' message of clarity and focus is one we're using daily.
Aireps
Joe Calloway's 'Magnetic' program provided simple and practical tools that I will use to re-evaluate my business as I finalize my strategies for next year. The content was immediately relevant to my business.
Business Insight Seminars
Your presentation was RIGHT ON. Our franchisees talked about it all the next day. They really loved it and what's more important I think it's spurred them to make some positive changes. You really MADE our conference!
Dunn Bros. Coffee
The talk of the convention…a simple and proven message that related to everyone!
BPAMA
We loved it!
Volkswagen Australia
AWESOME job! I heard fantastic feedback from Partners all day and at the night event. You definitely captivated and engaged the room and provided valuable content the group can use today.
AAA
Thank you so much for your amazing interactive presentation at the conference. We are getting some really fantastic feedback on the motivation you provided. Thanks again for your incredible contribution to the success of our event.
National Healthcare Clinic Company
Your ears must be burning as we were discussing some WONDERFUL feedback we specifically received about your presentation! And TOTALLY unsolicited! Your talk resonated with our people and I found myself talking about multiple elements of you presentation Saturday night and today!
Automotive Aftermarket Company
It was awesome to work with you. We felt it was a real partnership as well as a lot of fun. We received tremendous support from the participants regarding your messages. It was a huge amount of help to have you assist us in the event prep, then to have you provide such great insights to our group at the event, as well as keeping us on track to help us achieve our objectives, and now the follow-up.
International Agricultural Products Company
It's always great working with you and hearing you share your message with our future leaders!
National Retail Clothing Company
A wonderful keynote address! Everyone on the team thought you were great. You were quoted multiple times at our awards banquet. You really have left an indelible mark.
Yokohama Tire
You were spot on! The entire room was very engaged which is the real indicator of a great presentation. Your message was on-point, and there was enough 'entertainment' mixed with great content that kept the audience active, involved, and engaged. We were all very pleased with the way that you tied it in with our themes.
National Home Products Manufacturing Company
Joe was awesome! We do surveys of the attendees to get an understanding of what works and what doesn't, and of our speakers, Joe was the best received. I think a large part of this was not only the subject matter, but the fact that he did his homework on the audience, made it interactive, and therefore delivered a more personal message.
Northrup Grumman
You hit it out of the park and your presentation was spot on. Very much appreciate the very interactive nature of your presentation and the care you took to weave in so many themes and comments you heard the prior day. It was just the punch of energy the tour leadership team needed.
National Health Insurance Company
Your presentation was amazing .the message awesome.
National Agricultural Products Distributor