Premiere Exclusive
Amb. James K. Glassman
Executive Director of The George W. Bush Institute and Expert on Issues Involving Economics, Technology and Financial Markets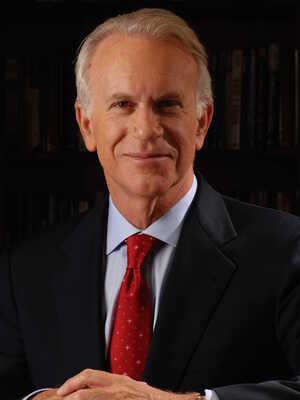 Amb. James K. Glassman
Executive Director of The George W. Bush Institute and Expert on Issues Involving Economics, Technology and Financial Markets
Expertise
Travels From
District of Columbia, United States
About Amb. James K. Glassman
Ambassador Glassman's career spans politics, technology, media, economics, diplomacy, business, and academia. Drawing on his knowledge of all these areas, he generally speaks on "What's Ahead for the Economy and Politics."
Because of his background as moderator of three TV programs, he is a gifted on-stage interviewer. His interview subjects have ranged the Dalai Lama to Silicon Valley's Peter Thiel to the CEO of Credit Suisse.
Ambassador Glassman served as Under Secretary of State for Public ...
Safety Net: The Strategy for De-Risking Your Investments in a Time of Turbulence
How can you construct a financial investment strategy to protect yourself during these turbulent times…yet still get the growth you need to ensure a solid financial future and comfortable retirement? By ...
The Secret Code of the Superior Investor
We live in a world of increasing uncertainty, but by practicing the principles of The Secret Code of the Superior Investor day-in and day-out for years on end, your future will indeed be superior
Persuasion: How to Get People to Do What You Want
Drawing on his time as the top communications official at the State Department, his years as a newspaper and magazine editor and writer, and his experience as host of three public affairs shows on ...