Inky Johnson
Tragedy to Triumph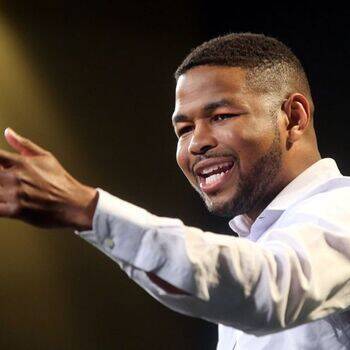 Inky Johnson
Tragedy to Triumph
About Inky Johnson
September 9, 2006. It started as a normal college football game in Neyland Stadium. If anything, the event was an afterthought, dropped into the schedule at the last minute.
For Inky Johnson, though, the game changed everything. A routine tackle turned into a life-threatening injury, and nothing has been normal for Inky ever since. Not with a paralyzed right arm. Not with daily pain. Not with constant physical challenges.
His dream had always been to play professional sports. You might think his ...