Howard Behar
Former Starbucks President and Architect of Starbucks' People First Culture.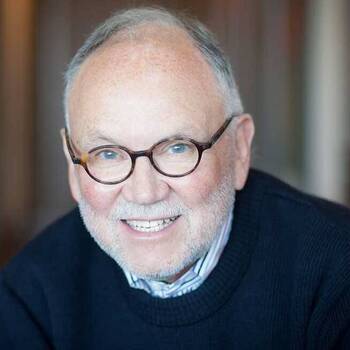 Howard Behar Text Reviews
Two years ago I sat backstage and watched a ballroom full of Restaurant and Convenience Store executives give Howard Behar a standing ovation for his keynote address. Howard was highly recommended as one of the best speakers in the country, and now I understood why. There was something different, and frankly special, about his defining success in both business and life.
David Jobe, President - Winsight Event
Howard's story telling and personal leadership experiences bring his message to life in a powerful and meaningful manner. I measure success by the impact on people's lives and leadership way of being and Howard was extraordinarily successful. I cannot imagine future conferences without Howard delivering the message that only Howard is capable of delivering!
Tim Casey, Qdoba Brand President - Qdoba Restaurant Corp
When Howard Behar speaks to my Executive Leadership class he touches students' hearts, provokes their curiosity, and calms their fears. By sharing his story, by being vulnerable, Howard inspires the next generation. "I found myself fighting back the urge to throw my hands in the air and yell, Yes, preach! Preach! as if I was in church," exclaimed one student. "I wanted to snap my fingers in agreement as they do during spoken word poetry slams." Another observed: "Howard wants us to put ourselves in positions where we can succeed while staying true to our authentic selves." Howard Behar's presentations are acts of service to everyone in the room.
Dorothy Bullitt, Senior Lecturer and Distinguished Practitioner - Daniel J. Evans School of Public Policy and Governance University of Washington