Gregg Brown
Change Leadership and Future of Work Expert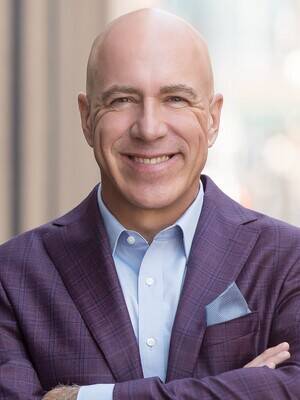 Gregg Brown Text Reviews
Gregg is a true pro! His attention to detail in the development of content, keynote promotional language and onsite logistical details is impeccable. He put great effort into connecting with the audience. His energy is infectious and his insight provided strong takeaways and a-ha moments for conference delegates.
Event Manager, Global Exhibitions - Informa Canada
Things went VERY well with Gregg. He is a consummate professional. He paid a lot of attention to detail; was very keen on ensuring that we got what we contracted for. We were very satisfied with our whole experience; pre, during and post sessions. I would definitely recommend him.
Western Economic Diversification
He was engaging, energizing and challenged us to think beyond our comfort zone. Our team learned how to think strategically and prepare for the multiple challenges that can impede our ability to handle change.
Financial Services Leader
Gregg was funny, engaging and interactive. A great speaker. He provided useful strategies for us to be more responsive and engaged in the changes we go through. Gregg made our event a tremendous success!
Senior Healthcare Leader
Gregg hit the mark. Our salespeople are overwhelmed with constant change without even knowing it, affecting their ability to perform and produce positive results. Now they understand how to push through the negativity and can better adapt their sales approach to our customers!
Director of National Sales