Fahd Alhattab
Create high performing teams by transforming managers into leaders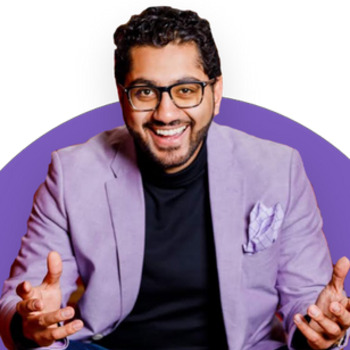 Fahd Alhattab Text Reviews
Fahd wasn't just a part of the event, he made it successful. He knew how to inform and influence the audience using a fun communication style and concrete examples. I've only heard positive feedback from the participants. We will definitely bring back Fahd!
Moss Elmouftaquir, Director Of Visible Minority Network - Government Of Canada
Fahd was incredible. His life stories were relevant, engaging, and humorous. His overall delivery was exceptional. In fact, the very best that I have seen in my 38 years in education.
Cindy Beauchamp, Principal - Queen Mary Public School
Fahd's captivating stories are packed with leadership lessons. He shares what he's learned from his mistakes, making his talks relatable and inspiring for the audience.
Jason Daley - Investor
We had used Fahd for several events when we wanted to make an impact on the message we asked him to share. He has a natural charisma, the charm of youth, and wisdom that exceeds his years. When our students hear him speak, they are enamored with his storytelling, as they are inspired to dream about how they can shape their lives and the world around them.
John Unsworth, Head Of Student Services - Nepean High School