Erin Stafford
High-energy, hyper-growth business leader helping people beat burnout and sustain peak performance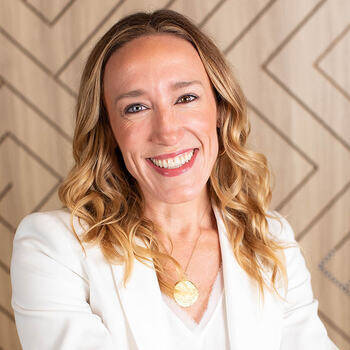 Erin Stafford Text Reviews
Sensational! Erin's magnetic personality coupled with her candid storytelling and practical tips genuinely moved the needle in helping our team become more balanced leaders dedicated to reaching their peak potential.
Nick Rimedio, General Manager - Kimpton Hotels and Restaurants
Erin's energy is infectious. No matter what stage she's on, she draws in the audience with her unique and inspiring perspective. She uses humor, practical tools and her diverse background to resonate with leaders.
Ursula Williams, Chief Operating Officer - SIA
Erin's presentation was excellent. I'm leaving today with renewed energy, ideas and enthusiasm. Erin's five mindset shifts are going to have a HUGE impact on our organization moving forward.
Kelly Fitzjarrell, President - Metabolic Maintenance
Incredible! Thank you so very much for sharing your story and being so vulnerable. I held back tears because so much of it resonated with me and I knew the impact you were making on the room. A true inspiration!
Kara Barngrover, Vice President, Credentialing & Compliance - Aya Healthcare
Your presentation was so moving! I wanted to come give you a hug afterwards. You are such a talented speaker. Thank you so much for sharing your story and for a great conference!
Director of Strategy & Client Partnerships - Cynet Health
Her transparency is so relatable. Definitely have some takeaways to bring back to my team.
HR Leader - Golden Valley Memorial Healthcare
Great session! Erin is inspiring, engaging and relatable.
Director of Business Development - FlexCare Medical Staffing