Elisha Krauss
Conservative Commentator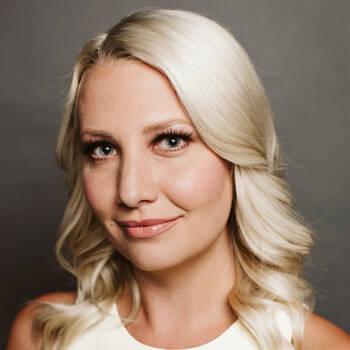 Elisha Krauss Text Reviews
Elisha is unafraid to address an audience even in an unfair and sometimes an adverse environment. Her style and personality encourage our students on campuses across the country with her topical discussions on both important public policy issues and those of cultural significance.
Patrick X. Coyle, Jr. Vice President - Young America's Foundation
Elisha is a must watch speaker. She captivated our audience with both her charm and knowledge. Hearing from such a knowledgeable conservative is a necessity these days to reshape the narrative that the GOP is a party of older white males. Highly recommend Elisha.
John Thomas, Political Strategist & President - Thomas Partners Strategies
We have had hundreds of speakers at our group over the years and I can confidently say that Elisha is one of the tops. She managed to bridge the Republicans in the room from moderates to ultra-conservative around a common cause, to unite and win. Any group would be well served to have Elisha as a speaker.
Bonnie Thomas, Co-Chair - LA County Lincoln Club, Foothills Chapter