Famous Dave's (Nasdaq:DAVE) today announced that Ed Rensi, Director, has been appointed as the Company's Interim Chief Executive Officer, effective immediately. He succeeds John Gilbert, who resigned.
Rensi commented, "I have been a customer and a fan of Famous Dave's for 20 years and I am delighted to lead Famous Dave's for the foreseeable future! Dave Anderson has been a professional friend of mine for a long time. Dave and his barbecue are iconic and I look forward to working with him and the Famous Dave's team on this great brand to unleash all of its potential."
Ed Rensi has spent the majority of his career at McDonald's U.S.A., rising to President from 1984-1991 and then President & CEO through 1997. Rensi founded Tom & Eddies restaurant chain. Mr. Rensi also started and owned Team Rensi Motorsports, which competed in the NASCAR Nationwide Series. He currently serves on the Board of Directors of Snap-On Incorporated. He has served on the board of Great Wolf Resorts, Inc., International Speedway Corporation and Freedom Group, Inc. Mr. Rensi earned a Bachelor of Science degree from The Ohio State University.
"On behalf of the board, I appreciate that Mr. Rensi has stepped in to bring his years of effective restaurant management and franchisor expertise to serve as interim CEO during this important transition period for Famous Dave's of America," said Dean Riesen, Chairman of the Company's board of directors.
Riesen also said that the company's plan to release Fourth Quarter and 2013 results would proceed on schedule after market close on February 12, 2014. In anticipation of that release, he noted the following (unaudited) financial highlights for the year:
-- Revenue of $155.4 million increased approximately $444,000, reflecting an
increase in restaurant sales, partially offset by a decline in franchise
royalty revenue and fees.

-- Comparable sales for Company-owned restaurants open 24 months or more
were a positive 0.2% compared to a decrease of 1.8% in 2012.

-- Fourth quarter comparable sales for Company-owned restaurants open 24
months or more decreased 2.6%, compared to a decrease of 6.0% for the
comparable quarter in the prior year.

-- Restaurant-level cash flow margins increased 250 basis points, reflecting
year-over-year improvement in all operating line items.

-- Income from operations for fiscal 2013 was approximately $7.7 million and
increased 25% over fiscal 2012.

-- During fiscal 2013, the Company used approximately $6.9 million to
repurchase approximately 379,000 shares at an average price of $18.22,
excluding commissions, and has approximately 252,000 shares remaining on
its current authorization.
The company will host a conference call on February 13, 2014 at 10:00 a.m., Central Time, to discuss its financial results.
About Famous Dave's
Famous Dave's of America, Inc. develops, owns, operates and franchises barbeque restaurants. As of today, the company owns 54 locations and franchises 142 additional units in 34 states, the Commonwealth of Puerto Rico, and 1 Canadian province. Its menu features award-winning barbequed and grilled meats, an ample selection of salads, side items and sandwiches, and unique made-from-scratch desserts.
For more information on how to book Ed Rensi for your next event, visit premierespeakers.com/ed_rensi.
Source: Wall Street Journal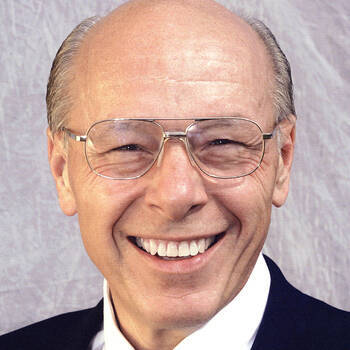 Want Ed Rensi for your next event?
Find out more information, including fees and availability.
Find Out More
Keep Reading