Devon Harris
Member of the First Jamaican Bobsled Team; Inspired the Disney movie "Cool Runnings"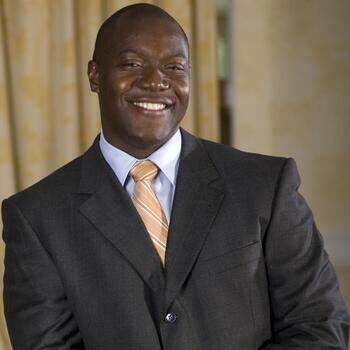 Devon Harris Blog
byScott Stump/Feb.07.2018 / 8:16 AM ET/Source:TODAY The dream of the Jamaican bobsled team began with a makeshift sled, a sun-baked concrete track and a distant hope of qualifying for the 1988 Olympics. "I remember saying to myself, 'Nobody could ever get me to go on one of those things,''' original team member Devon Harris told TODAY....
Read More
Written by Nick Forrester A lack of initial funding hasn't stopped the famed Jamaican Bobsled Team from returning to the Winter Olympics. For the first time since 2002, a bobsled team will represent Jamaica, as the team of Winston Watts, who will be competing in his fourth Olympic Games, and Marvin Dixon qualified for the Games on Jan. 18. Th...
Read More