Dr. Darryl Adams
TLC Philosophy of (Trust, Love and Collaboration) - Obama named Top 100 Innovative Superintendent in US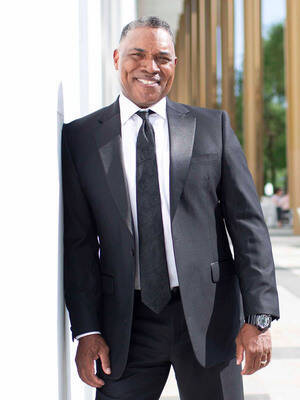 Dr. Darryl Adams
TLC Philosophy of (Trust, Love and Collaboration) - Obama named Top 100 Innovative Superintendent in US
About Dr. Darryl Adams
Award-Winning Superintendent, Speaker, Servant Leader and Innovator of "Leave No Child Offline" and "WIFI-On-Wheels", Teacher of the Year, Superintendent of the Year Finalist, Effective Education and Technology Advocate
Dr. Darryl Adams is an internationally known school superintendent, technology/servant leadership and evangelist that was recognized by President Obama as one of the Top 100 Innovative Superintendents in the Nation. He has been honored as one of the most influential voices in ...
Your words were inspiring to all the student delegates. Several of them were moved by your mantra of "failing forward" as a way to muster the courage to pursue innovation. I am confident they left better prepared to serve their communities. I am also confident that this was the first time most of the audience sang along with a speakers! Your unique experience as an educator, administrator, and innovator brought a unique perspective to our discussions on building unity by serving others. Thank you for sharing your story and inspiring future servant leaders.
Diana M. Holland, Brigadier General - West Point Academy
Dr. Adams Keynotes are fun, informative, interactive and leaves you inspired with a desire to take action! He even stays n touch with you and supports all your efforts as a friend and colleague! We loved him and you will too!
Angela Robbins, Principal
2 speaker reviews for Dr. Darryl Adams View All