Through the Eyes of an American Ninja Warrior Vet: "The Call"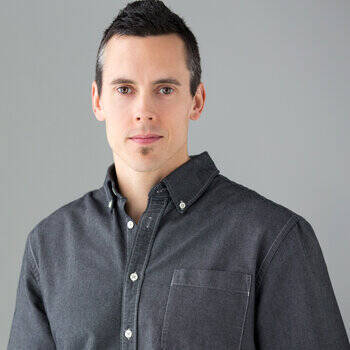 April 17, 2017
Star contestant on American Ninja Warrior
Ahh…ninja season. Though fans of American Ninja Warrior don't get to see their beloved competition air until late May or early June, for the ninja competitor, the arrival of spring officially kicks off the new season. The various regional qualifiers start in March and thus begins the wait to know, for sure, whether or not one has been granted what has become quite the coveted golden ticket: a chance to compete on the phenom show. If given that privilege, then unfolds last-minute training strategies, travel plans, and the hope to not only make the most of the opportunity but to (gulp) move on to the City Finals round and hopefully even the Las Vegas Finals.
Recently an article was written by Chad Thornhill, a ninja who keeps hope alive while waiting for his chance, despite applying for a spot the past several seasons but not yet receiving one. It was a great read that helped give perspective to what so many—literally thousands—of hopeful ninjas go through year in and year out. In contrast, I recently received my eighth straight call from the "818"—the area code production calls come from and the three digits all ninjas long to see. Season nine will mark my eighth as an American Ninja Warrior veteran. So what differences do I face, if any, when compared to the plight of Chad and so many others out there?
First, some backstory.
"We'd like you to come out to California and run our course." Those, or words very similar, were what I heard on the other end of the phone when first given a spot to run on American Ninja Warrior. The year was 2010, and although I was 34 at the time, I'd just been given a spot for season two of American Ninja Warrior in Venice Beach, CA. The show was still on a small network called G4 (which would later become Esquire Network), and quite truthfully, not many people knew what it was. (Comments like, "Is it like Wipeout?" were far too common! And painful.) Nowadays, many in the ninja community keep in the loop with each other via Facebook groups and the like, but back then, we had the G4 forums. I scoured those invaluable resources to learn everything I could about what becoming a ninja required. It was there, too, that people would first post that they got "the call."
I don't remember how long I had to wait until my call came in, but it was excruciating. To say I was jubilant upon getting a spot would be an understatement. To put it into perspective however, the last couple seasons of ANW have seen upwards of 50,000 - 70,000 applicants apply—reportedly 77,000 for the upcoming season nine!—in hopes of getting one of the 700 or so run spots. Back in season two, I would imagine the number was only a few thousand, if that. In fact, a running joke was that one only had to make a submission video, regardless how lousy, to guarantee a run spot. Now…not so much.
In that first year, I placed 9th in the qualifying round, only to get cocky during what was then known as the semi-finals and disqualify myself—a lesson I've never forgotten. That performance, along with my off-season training, were apparently good enough in the eyes of the producers to warrant me getting cast for season three, and well… I guess that is when my ninja career took off. I made it through the various qualifying rounds, the long-defunct—yet legendary—bootcamp, and ended up representing the USA rather well in Japan in Saskue 27 (which was our "finals" because the Las Vegas finals were yet to be created). My track record was no guarantee, but it definitely started to help my chances of getting a spot in subsequent seasons. If I'm not mistaken, I finished at least in the top-five in seasons three through six of ANW, along with holding my own for two years straight as part of Team USA, plus captaining teams on both seasons of Team Ninja Warrior. It was only last season in fact, ANW's eighth, that my five-season streak of clearing stage one in the finals came to a bitter (and watery) end.
I digress…
My track record is touched upon simply to point out that I've been around for a while and have been near the top when it comes to consistency. So while there are ninjas who pour out their blood, sweat, and tears, like Chad Thornhill, yet do not receive a chance to compete, what different thoughts and experiences are veteran ninjas like myself wrestling with at this same time every season?
Obviously I can't speak for other ninja vets, but for me, I never take this opportunity for granted. Ever. Even with my track record. I've seen others do that over the years as if they're entitled to a spot (some of whom no longer receive "the call"), but with how hugely popular this show has become—especially now—I don't think anything is ever guaranteed. Back in the day, if you cleared stage one at Sasuke, Japan's Ninja Warrior and inspiration behind ANW, you automatically got an invite back for the next season. After all, clearing stage one is a huge accomplishment! These days, nothing is locked in.
It seemed to start back in season five: one of my fellow competitors who was in his rookie season (Kasey Finley) made it all the way to stage three in Vegas only to not get invited back the next year. In season seven, Brian Wilczewski—brother of long time veteran Chris—in what I believe was his third ninja season, finished very respectably towards the end of stage two in the finals AND captained the revered "Lab Rats" on season one of Team Ninja Warrior. Yet he didn't receive the call for season eight. That same season also saw David Campbell—the "Godfather"—having to go through the walk-on line for his run spot and "Mr Consistency" Paul Kasemir not getting called… My point is that performance and even legacy do not always guarantee a chance to get selected. They help, but do not solidify a run spot the next year.
With all that said, like every other hopeful, I submit my application each season answering the myriad of questions as honestly and intricately as possible. I make my submission video trying to put my best foot forward and truly show something new, unique, or how I've grown/mended mistakes from the previous season. I train train train, trying to best my previous year's conditioning and preparation level. Then there's guesswork on what may be changed for the upcoming season and how I might tweak and/or adapt my training to best help my chances of success.
As previously mentioned, while I don't take this for granted, if I'm being brutally honest, I do (somewhat) expect a spot while still knowing "the call" may not come. Early in my ninja career, there was the temptation to freak out and be on the edge of my seat wondering, "Will they call me again this year?" Thankfully, I've grown in my ability to overcome anxiety about it, so I'm long past those fretful days. After all, why worry and stress about something completely out of my control? True, it helps that I've had a great ninja ride, experiencing moments that literally only a handful of others have ever been able to taste. When it's my time to move on, I'll be thankful for what I was able to be a part of, and in a round-about sort of way even help build. Then I'll jump into the next season of life. I can only control my training and preparation, so that's what I focus on. All that to say however, once the call does come in, there is still that sigh of relief, mingled with thankfulness and excitement (dare I say trepidation?!) for what is about to go down.
I am especially thankful for the opportunities I've had when I hear of the tenacity of ninjas like Chad Thornhill and countless other hopefuls. Comparing my ninja journey with those just wishing for a shot is not only incredibly humbling, but adds extra responsibility to continue making the most of what's been given to me, for in a blink of an eye, it can so quickly be taken away. In some small way too, I'd like to think that I'm out there representing those who've never had a shot—who may (unfortunately) never get a shot.
The bottom line: whether we're a ninja veteran or a hopeful dreaming about that first experience, we all aspire to be our best while preparing for and overcoming the challenges that are part of the journey. Whether the door is opened to us or not, it does not define us as people. Call or no, we fight on throughout this grand adventure for the betterment of ourselves and those around us.
After all…we're ninjas.
This is a FanPost and does not necessarily reflect the views of American Ninja Warrior Nation's writers or editors, or of NBC.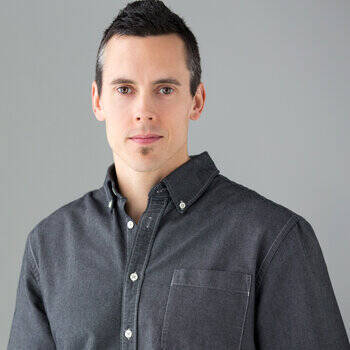 Want Travis Rosen for your next event?
Find out more information, including fees and availability.
Find Out More
Keep Reading
Through the Eyes of an American Ninja Warrior Vet: "The Call"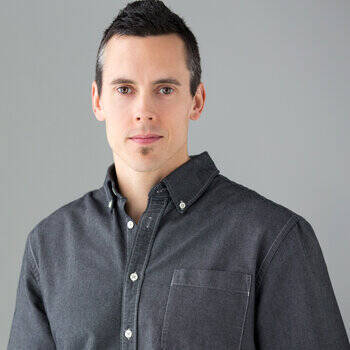 TWEET SHARE PIN Ahh…ninja season. Though fans ofAmerican Ninja Warriordon't get to see their beloved competition air until late May or early June, for the ninja competitor, the arrival of spring officially kicks off the new season. The various regional qualifiers start in March and thus begins the wait to know, for sure, whether or not o...
Read More