Premiere Exclusive
Steve Russell
Leader in Hunt and Capture of Saddam Hussein, Author of 'We Got Him!'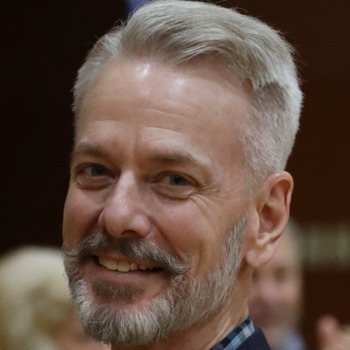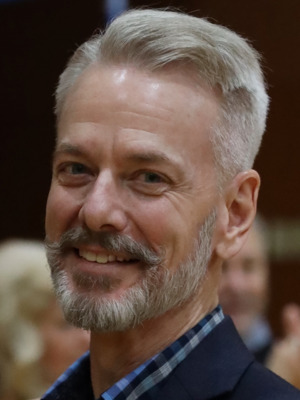 Steve Russell Text Reviews
What a great story of determination, faith and courage. His professionalism, patriotism and character were impeccable. I would highly recommend him! We intended to honor those who serve our country and Steve couldn't have been a better choice.
Rick Huls - Man Feast 2011
Steve Russell did an outstanding job at our Community Leaders Prayer Breakfast. Our Congressman went out of his way to rave about the presentation. Thanks for your help in making this a very successful event.
Steve Fitch - Chairman Christian Businessmen's Connection - Cottonwood, CA
Recently we had Col. Steve Russell to tell his story during a major event at First Redeemer Church. Out of all the guests, he is the one speaker that the people wanted us to bring back as soon as possible. I highly recommend him!
Dr. Richard Lee - Founding Pastor - First Redeemer Church - Cumming, GA
Steve did an incredible job! Not only was he a great communicator on the stage, he was extremely gracious to speak with people afterwards. We are honored he came and appreciate his love for God and his desire to see people come to faith in Christ!
Dr. John Cross - South Biscayne Church, Florida
"Steve was a tremendous blessing to our fellowship. He is a class act and a true patriot. He is an awesome speaker and has a compelling message. His message goes much deeper than the mere capture of Saddam. He is a Christian and a Patriot, a soldier and a family man...We highly recommend him. He can stand in many arenas with intelligence and power. Truly inspiring! Makes us proud to be an American, and proud of the caliber of our fighting men on the front lines fight terror."
Bob Barton, Minister of Education and Missions - Westside Baptist Church
Steve Russell did an outstanding job at our Community Leaders Prayer Breakfast. We have received numerous comments, verbal and written on the outstanding job he did. "Wonderful, inspiring, the best program yet, he change my life" are some that come to mind. Our County Sheriff said it was "over the top." Our Congressman went out of his way to rave about the presentation.
Steve Fitch - Leadership Chairman Breakfast
"Steve Russell was by far THE BEST speaker to address our diverse group for Veterans Day in over 10 years. He was outstanding !!!! His presentation on stage was powerful.<br><br> Steve captivated the entire audience of over 700 from high school freshmen to World War II veterans. His passionate speech in support of our troops and the discussion regarding the capture of Saddam Hussein is still the talk of the entire school. We are still receiving favorable comments from the military veterans who appreciated his candor and knowledge.<br><br> Steve has the ability to relate easily to individuals of any age. From the time he joined us for the Veterans reception to several hours later, he made everyone feel like they were his friend."
Dan Henshaw, Fmr School Board Member - Houston Christian High School
Steve has an engaging, real-life, courageous story to tell. He has a unique ability to captivate the audience, keep their attention, and bring them into the events as though they were actually there. Steve's passion, leadership, and integrity shine through as he communicates a historical event. A must hear for those who love freedom!
Greg Williams - Protocol Commandant of Cadets - United State Air Force Academy
I just wanted to thank you for your wonderful presentation Sunday at the AASB conference in Orange Beach, AL. I can honestly say that it was the most inspiring leadership presentations I have ever heard. Thank you so much for sharing your story with us and most importantly how your faith in Christ has shaped the person you are. As a public official it is sometimes difficult to not only share our faith but live it as well, and I was very inspired to hear that you have been successful in doing that. I truly believe that most of the problems that we face as a nation, state and community are a result of our separation from God. Thanks so much for your service to our country and your many sacrifices. May God continue to bless you and your family. Please let me know if you are ever back in Alabama, it would be an honor and privilege to hear and meet you again.
Bill Jordan - City of Florence, AL Electricity Dept.