Actor in "Courageous" and Associate Pastor at Sherwood Baptist Church
Latest Review
Ken Bevel came last night to talk to the Carver team. He was incredible. I had no idea what his "story" was--but he shared it and he captivated ...
Executive Producer, Writer, Director, Actor, Author
Latest Review
Alex did a fantastic job. When the evening was over, our committee was asking, "How are we going to top this next year?" We couldn't have asked ...
Actor: Fireproof & Facing the Giants
Latest Review
. . . I have discovered that he is a bright, passionate, and inspiring witness for his Lord, Jesus Christ. If you're looking for a fresh voice to ...
4 Reviews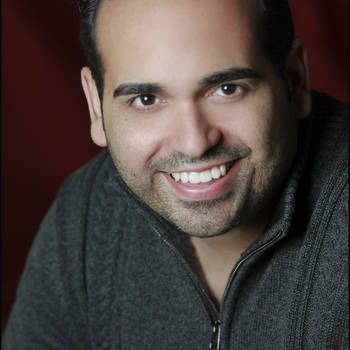 Played Javier Martinez in "Courageous" and Marco in "Mom's Night Out"
Latest Review
What was most amazing was the energy he [Robert Amaya] gave to each service, as there were three services on the day he spoke and all received ...
Gold Medal Winning Athlete, Actor and Ministry Speaker
Latest Review
Ben was a joy to work with and captured the attention of everyone. He is an obvious influencer with a platform he skillfully uses for God's ...
America's Foremost Advocate for the Nation's Military, and host of Fox News' "War Stories"
Latest Review
Col North engaged the crowd with his insights into leadership, entertained the crowd with his humor and challenged all of us with his relevance ...
7 Reviews
·
4 Videos
·
7 Books
Best-selling Author of "The Love Dare", Producer and Co-founder of the Fatherhood Commission
About
Speaker, Producer, Author: Overcomer, War Room, Courageous, Fireproof, Facing the Giants, Flywheel PERSONAL: Stephen Kendrick has dedicated his...
6 Videos
Wayne Floyd in FIREPROOF, Student Pastor
About
Stephen Dervan is a native of Albany Georgia and has been in ministry over 10 years. Growing up in a broken home where church attendance was...