Premiere Exclusive
Robert Amaya
Played Javier Martinez in "Courageous" and Marco in "Mom's Night Out"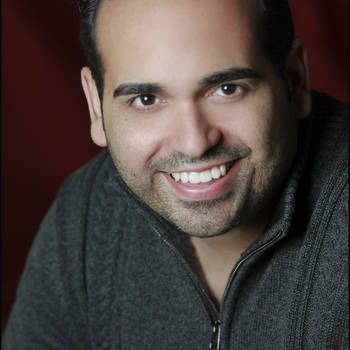 Premiere Exclusive
Robert Amaya
Played Javier Martinez in "Courageous" and Marco in "Mom's Night Out"
Travels From
Miami, FL, US
About Robert Amaya
Robert Amaya is a dedicated family man from Miami with a love of film and musicals. He is a former vocalist for the critically acclaimed, Walt Disney's Voices of Liberty; a volunteer worship leader and children's ministry actor at his church, Christ Journey; and a featured actor for a number of award winning box office hits. In his home town, he has helped launch and organize "FamJamz", a family ministry based on the "Think Orange" concept where families are encouraged to worship ...
Where do I start? There are no amount of words that will be adequate to express the amazing job he did. In business terms, he was worth every penny we invested. He was a true professional. He delivered in every sense of the word.
Jessica Pastirik, Director of Involvement Ministries/Community Outreach - Central Church of Christ
I was hoping Robert would hit a home run as the keynote speaker for our men's event. He didn't hit a home run. He hit a grand slam!!! He was a pleasure to work with, and we couldn't have been more pleased.
Bill Sammons - WKNZ - 88.7 The Bridge
What was most amazing was the energy he [Robert Amaya] gave to each service, as there were three services on the day he spoke and all received his best effort; as a result, lives were changed and many found Christ on Sunday!
Pastor Wayne Murray - Grace Assembly of God - New Whiteland, IN
3 speaker reviews for Robert Amaya View All