Premiere Exclusive
Gov Mike Huckabee
Host of TV's "Huckabee", NYT's Bestselling Author and Leading Commentator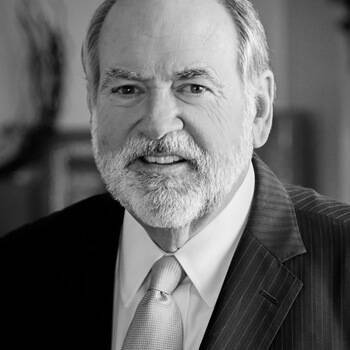 Gov Mike Huckabee Text Reviews
Governor Huckabee could not have been more on target with his speech and he could not have done a better job in making people feel good about his visit. He was down to earth, very accommodating to every request, and totally low maintenance. He was a gentleman and a wonderful addition to our event. We took in a record amount of donations and there was much to owe that to, but Governor Huckabee was certainly a part of that and we are very, very grateful. I heard nothing but positive comments on his visit. I can't think of anything he could have done better. Well Done good and faithful man of God!
George Grubbs - One For Israel
It was truly an amazing event. Could not have gone better. Gov. Huckabee was spectacular. It was as if he had been at our school for twenty years. His comments were so perfect for our school, situation, and goals. I would recommend him to speak at any event. He is so laid back and available, and engaging. Thanks for all of your work in putting us together and for making our first ever Legacy Banquet such a success.
Gary Heatherly, Development Director - New Braunfels Christian Academy
We could not have been more impressed with Gov. Huckabee. He was incredibly kind and gave the best banquet speech I've ever heard in a Pregnancy Center context. He offered strong support and affirmation of our organization on the platform.
Christina Middleton - Caring Solutions Pregnancy Center
Mike Huckabee was just wonderful! We've had an amazing number of phone calls and notes about the dinner, his speech and about his knowledge of The Salvation Army's ministry. We appreciated his candor and his willingness to share his faith.
Major Elizabeth Duncan - The Salvation Army - Memphis, TN
The governor's speech was perfect. I do believe our audience would have listened to the governor well into the night. The Lord used him to challenge our minds and our hearts Thursday night and to beautifully showcase Christian education.
Lydia Zuidema - St. Joseph Christian School
I'm pleased to tell you that everything went extremely well. Gov. Huckabee was the perfect guest, and delivered a speech that could not have been better. His message was very well received, and I'm still reading e-mails from people who were present at the conference or saw it on TV, that are excited.

He also did a great job with the media, and really helped generate attention to our conference.
Bjarte Ystebo - Oslo Symposium
The Governor is an amazing man of God - full of His love, compassion, wisdom and discernment! He inspired all to be better in every way. He had us laughing until it hurt with thanks to limitless wit, charm and those dimples. He warmed our hearts and emboldened us with courage when he spoke of the unborn. An 86-year-old gentleman who was there said that he had never thought too much about abortion one way or the other, but when the Governor made it personal and spoke of the people we see every day who may never have been here if their mothers had not chosen life, he turned his thinking around. He was not the only one by far, people are still talking about Huckabee, his speech and the luncheon. Hearts were changed by his words and those individuals will now get involved somehow, someway, even if just sharing what they learned with another. That alone has the power to make a difference and most importantly, save lives. What an example he set for all of us to follow.
Jan Lupia, Founder and Executive Director - HEARTbeat At 22 and Mama's House
Gov. Huckabee was a dream keynote speaker - affable, approachable, flexible, totally likeable and, best of all, his message reflected beautifully on our organization and resonated deeply with our guests. We couldn't have made a better choice.
Marylee Shrider - Right to life of Kern County
Gov. Huckabee exceeded our expectations. He was extremely easy to work with, arrived on time, made himself accessible to guests, and delivered an inspiring speech that dovetailed perfectly with our organization's mission. Highest recommendation.
Jeff Jimerson, Director - Oregon Life United
Our event was a hit. The Governor was amazing.
Billy Whaldron - Citizens Christian Academy