Kerri Pomarolli
Actress, Comedienne, Author & Speaker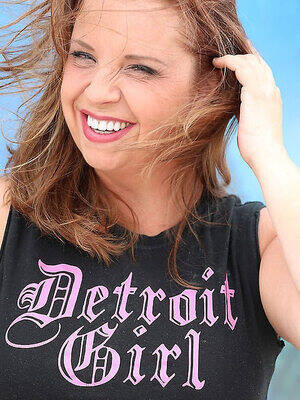 Kerri Pomarolli Text Reviews
"Kerri Pomarolli is the next star of Christian comedy. I have never seen a female comedian make me laugh as much as the audience is laughing at the same time, in a long time. When God gifted Kerri Pomarolli with comedy and brought her into the world of stand up, that was his way of smiling down upon us."
Comedian Bone - Comics4Christ
"She uses her life to administer that healing drug...laughter."
Doreen Hanna - South Bay Women's Outreach
"Kerri kept the audience laughing and she would be an asset to any event. Her talent is evident, but is clearly in second place to her relationship with God."
Allisa Carlson - Women's Ministries, Rock Harbor Church - Costa Mesa, CA
Kerri Pomarolli? She's short, but she really grows on you!! She's a real pro and I loved working with her. Delivering her funny stuff while handling the host duties to keep a show like the Dove Awards moving, is difficult. She had me at "and the Dove Award goes to..." Thanks!
Steve Gilreath, Producer/Director - Gospel Music Awards
We loved having her in the house. Kerri is fabulously fun but overall her heart for Jesus is the real winner. She is truly doing Kingdom business, and we enjoy partnering with her on this journey.
April Lemley - Grace Community Church
Pursuing a professional career in acting has long been a dream of mine, but it never really felt real and close to home until I spoke with Kerri and learned everything she had to face to get to where she is today. I truly felt God's grace in our chat and now I'm more motivated than ever to follow His path and go after my dreams. Because of her guidance and support I now have the motivation and willpower to succeed and I am forever grateful for everything I've learned!
Matthew Summers, Attendee - "Hollywood Uncovered" Workshop
Thank you so much for blessing us at our annual "Celebration of Life" fundraising banquet. I have had so many compliments about the entertainment. Truly the funnest night we have had in Roswell for some time. Laughter is absolutely good medicine and we were all inoculated. I would highly recommend pregnancy centers to book you for their events. When people are happy they are much more likely to open their wallets! Thank you again and we would love to have you back any time!
Shauna D. Adkins , Director - CCPRC