Karl Mecklenburg
Former Denver Bronco, All-Pro and Inspirational Speaker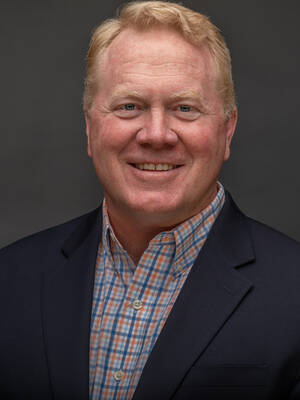 Karl Mecklenburg Text Reviews
You did a superb job speaking at our 14th Annual Rotary Club of Gallup's Speaker's Banquet to benefit local scholarship efforts. All who attended can apply your six keys to success to our everyday lives to benefit us . . .
Sammy Chioda - Gallup Rotary Club Scholarship Banquet
Thanks again for sharing your life and faith with us at His Love Fellowship. Chris Padilla, our Men's Ministry leader, invited his dad to attend the meeting. As an answer to many years of prayer, his dad received the Lord in his heart that morning.
Phil Abeyta, Pastor - His Love Fellowship
I have heard Karl and other celebrities speak before. I don't know that I have ever heard one adapt their presentation as well as Karl did. Our Kids and Dads were encouraged and could relate to Karl's relevant presentation. Karl's approachability was an added blessing to our event as he didn't 'hide' until he spoke and then 'hide' again. He was very real, friendly and reliable throughout the event. I would certainly have him back for this or other events.
Pastor Scott Lee - Bethesda Worship Center
Your presentation, "What the Bible Doesn't Say", proved to be a powerful message to all of us who, are guilty of placing more value of what we do rather than on our relationships, specifically our relationship with Jesus Christ. Your willingness to use your own success and failures as examples was sincerely appreciated. Thank you for being transparent. While your achievements as an all-pro linebacker are well documented your ability to communicate the Gospel message in a simple and personal format is perhaps a greater God-given talent than your athletic prowess.
BIll Warner, Men's Ministry - Cherry Creek Presbyterian Church
Mr. Mecklenburg did an outstanding job in his presentations. He was encouraging, humorous, informative and challenging. I was highly impressed by our break times, Karl took time to kneel and sign football cards that many of our children brought. I have heard many great comments from our pastors who attended. They also were inspired and one was surprised at his compassion and passion as he spoke. In closing, I would highly recommend Karl for any speaking engagement your organization may have and I look forward to working with him again.
Bishop Rick Lee - Church of God of Prophecy
With wit and wisdom, Karl wove stories of his amazing football career Into a message that clearly communicated his heart for people and his love for God. Several local coaches brought student athletes who were captivated and touched by Karl's honesty and humor. I would recommend him as a speaker for any Christian pulpit in America. always knew Karl Mecklenburg could hit on the football field, but I didn't know he could preach the gospel so effectively.
Tom Stipe Senior Pastor - Crossroads Church of Denver
From the first point of contact to the event he was clear and flexible in any area where we needed him to adjust for our context. His personal stories were incredibly compelling and he shared them with deep authenticity as well as the lessons he learned from them and the ways he hopes others can too. This was an important weekend for us and Karl did a phenomenal job. After each service he was available for pictures and autographs and provided such a great generational connection point for families on this special day. We would not hesitate to invite Karl to speak again and I'd encourage anyone looking for an inspirational figure that lives what he shares to do the same.
Phil EuBank, Lead Pastor - Eastern Hills Community Church
Mr. Mecklenberg was a joy to work with. He is a very down to earth person that can visit and relate to anyone. Karl's abilities to tailor his presentation and relate to different ages was very evident.
Larry B. Gabel, Principal / Activities Director - Colby High School FCA
Karl spoke at our annual FCA banquet and we were delighted with his message, appearance and conduct from the beginning of the process to the end. I can't tell you how many people who attended the banquet told me after Karl spoke that it was one of our best banquets yet. Karl Has our highest recommendation!
Kirk Kochenberger, Board President - FCA Pueblo
I knew that Karl would do well on stage, but what pleasantly surprised me was how warm, personable, and available he was to people after the services-signing autographs, allowing people to take pictures with him, and signing his book. Because of Karl's celebrity status, it was an easy and fun weekend for inviting friends to church. As a result, many people were introduced to church and Christ, and our attendance was the highest non -Easter number of the whole year!
Clay Peck, Lead Pastor - Grace Place Church