Premiere Exclusive
Jon Acuff
One of INC's Top 100 Leadership Speakers, New York Times Bestselling Author of Soundtracks, Finish and Do Over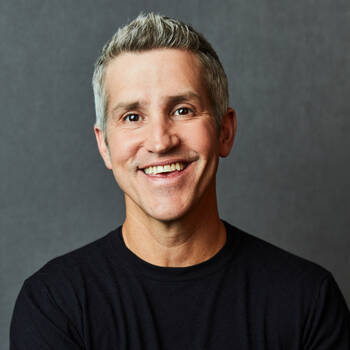 Jon Acuff Text Reviews
We have heard nothing but positive feedback from our students...they really responded well to him! Jon did a fantastic job in his presentation and in the Q and A time following. He was so kind to stick around and chat with some students afterwards who wanted to meet him as well. He fit perfectly into our current "Vocational Emergence" theme we are emphasizing in our co-curricular programming.
Amy, Resident Director - Vanguard University
Jon has a brilliant way of distilling all the 'noise' that comes from launching a book, and breaking down how to easily organize and implement what's most important. He brought great clarity to what can be an overwhelming task.
Sara Hagerty, author - Every Bitter Thing is Sweet
Jon was just as we expected, outstanding. The process for booking him and all the logistics was practically painless. I like your system! It was a great day. Jon was a delight to have for many reasons, and working with Premiere was effortless.
Steven Murray - Houston Church Communication Coalition
Jon was amazing. He really knocked it out of the park. The humor, the complex subjects made simple - win, win, win!
Shannon Lee - Rela