Clebe McClary
Marine Critically Wounded in Vietnam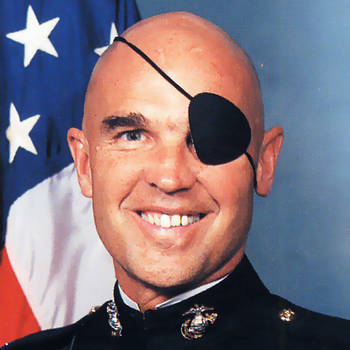 Clebe McClary
Marine Critically Wounded in Vietnam
About Clebe McClary
Can a young Marine shattered by the weaponry of modern warfare, rebound and turn personal defeat into personal victory?
Lt. Clebe McClary recounts the courageous story of how he rebuilt his devastated life. During his tour of duty in Vietnam, he suffered the loss of his left eye, his left arm and subsequently underwent 34 operations to retain usage of the remainder of his body.
Today Clebe McClary is in the service of the Lord's Army. His life shows that he genuinely embodies the vow he ...