Candy Gibbs
Author, Speaker and Pregnancy Center Director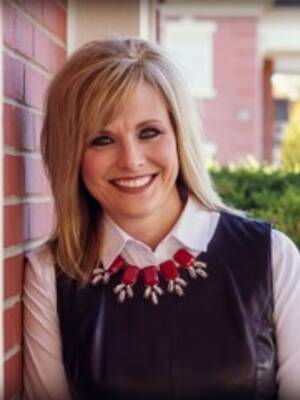 Candy Gibbs Text Reviews
Candy was the real deal! She was authentic and down to earth. She knew our budget restraints and didn't let that keep her from coming and sharing her POWERFUL testimony. They worked with us financially and she was worth every penny and more! I would highly recommend her to anyone looking to have an encounter with Jesus! She is love and grace personified! On a side note, her assistant Malory was very easy to work with and very detail-oriented. She too went over and above, even reaching out to me on the day of to let me know she was praying for our event! I would highly recommend Candy Gibbs!"
Kelly Lester, Pastor's Wife and Chairman - Devoted Conference
love to brag on Candy. She is the best speaker I have ever used, that is why I continue to bring her back.
Heart to Heart, Laramie, WY
Our Donors LOVED Candy. Her message was clear and to the point. Very effective presentation that resonated with the audience.
Hope Center, Corsicana, TX
Candy was excellent. I loved her heart and transparency.
Pine Cove, Mother Daughter Retreat
I would highly recommend Candy as a speaker.
Abby Jones, Communication Sepcialist - Camp Zephyr
Candy went above and beyond to participate and encourage us in what our ministry is doing. A huge increase in previous years due to her effective, powerful message. Those that attended were deeply moved and gave very generously.
ABC Pregnancy Care Center
Candy Gibbs and CareNet have been the best resources our campus has accessed in addressing the real-life needs of middle school students in an honest and direct manner. CareNet works with our school to educate parents and students on topics neither group is equipped to deal with. One of our primary goals for the upcoming school year is better utilize the programs that CareNet provides to our school district.
Mark Reasor, Principal - Bushland M.S.
Candy Gibbs brings a powerful word wherever she goes because of what she carries, lives, and has surrendered her life to. The church, the family, the world, and this generation need The Truth, and His name is Jesus. His testimony in us, in our story, is prophetic. Candy's message is birthed from her own healing and redemption. Her message is empowering because she remains very aware of what she has been freed from and freed to. She is a mighty woman of God and a gifted communicator, whom I highly recommend."
Jason Craft, Senior Pastor - Messiah's House