Candace Payne
Chewbacca Mom, Speaker & Author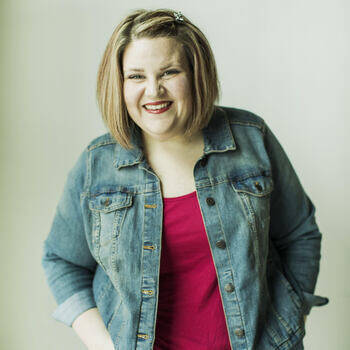 Candace Payne Text Reviews
Candace Payne is authentic, relatable, and has a great message shared with some humor thrown in. Our women were at the edge of their seats listening to her message of hope. If you're looking for a speaker who can relate to the everyday girl and has spiritual depth, Candace is your girl! I would definitely use her again!
Jodi Ruch, Women's Ministry Director - Emmanuel Christian Center, Minneapolis, MN
We loved having Candace share at our Women of Purpose Conference! She was a delight to work with and she has a beautiful way of connecting with an audience. Her vulnerability and authenticity made her relatable and she was well-received by our ladies. We can't wait to hove her join us again.
Jennie Puleo, Conference Manager - Women of Purpose
Candace is a master storyteller. She revived the dreams and imaginations of our attendees with her wit, relatability, humor, and grace. She brought humanity--in all its grit and wonderful beauty--back to our stage. Candace genuinely moved us from laughter to tears to significant, personal introspection in a mere thirty minutes--all while risking a rare and precious vulnerability missing from so many of her contemporaries.
Bart Patton, Dir. of Youth & Young Adult Ministry Ed - Southern Methodist University