Chris Roebuck
Delivering success in a challenging world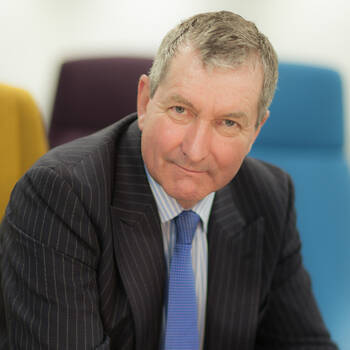 Chris Roebuck
Delivering success in a challenging world
About Chris Roebuck
Seeing many leaders and organisations failing to deliver what they need to - with up to 70% of initiatives failing to be fully and successfully implemented according to many leaders - Chris Roebuck, based on his unique experiences and approach, developed an innovative and highly effective approach to delivering success more effectively and more often in any organisational area ; "I CARE" Leadership. This enables leaders escape the "mechanical" leadership trap that often causes failure and use a ...
Delegates appreciated the sharing of stories and experience garnered over the years, your sense of humor and how incorporating Q&A throughout the day, you brought the subject home to a more personal level, making it relevant to them personally, and relevant to them as a leader in Defense.
Samantha Fryer, Event Director - UK Defence Academy
We received very good feedback for your session with most attendees giving an excellent rating. 
Kanchan Fadnavis, Event Director - QnA International
Thank you so much for being part of our event. The feedback we have received has all been extremely positive and you were absolutely fantastic. I loved the presentation and I think all the delegates could really relate to your messages. When I was putting the agenda together I wanted to start the day with the facts, the figures and the theory and then move onto you to try and pull it together on how they can combat the challenges they will face and thinking differently. Job very much well done!! Well done! 
Nicola Taman, Event Organiser.
For the masterclass, the feedback was extremely good when it came to the format, quality and you as the facilitator. All in all it was a tremendous success! Kanchan Fadnavis, Conference Manager.
Kanchan Fadnavis, Conference Manager - HRGov Summit
Thank you for that inspiring presentation at the HR event in cologne last week. I liked your presentation style, clear speech and moreover the simple but effective message. I could see myself in a lot of situations you presented in my daily work. And is good to remind oneself what the true values are and how they work for you when you live them.
Mattias Scharnhorst, HR Manager - HR Expo Cologne
Thank you so much for the excellent presentation you gave for us yesterday. Everyone was really fascinated by your approach and really enjoyed the talk, you are such a good speaker. Hopefully they will all go back and start really making a difference to how well their staff are engaged and inspired
Bridget Stevenson, Event Manager - HR in Law
10 speaker reviews for Chris Roebuck View All