Chris Roebuck
Delivering success in a challenging world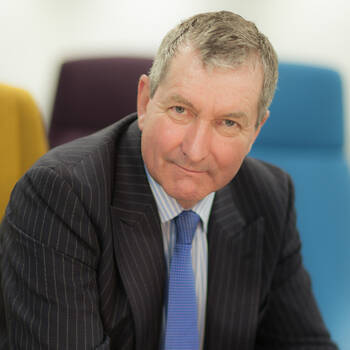 Chris Roebuck Text Reviews
Delegates appreciated the sharing of stories and experience garnered over the years, your sense of humor and how incorporating Q&A throughout the day, you brought the subject home to a more personal level, making it relevant to them personally, and relevant to them as a leader in Defense.
Samantha Fryer, Event Director - UK Defence Academy
We received very good feedback for your session with most attendees giving an excellent rating. 
Kanchan Fadnavis, Event Director - QnA International
Thank you so much for being part of our event. The feedback we have received has all been extremely positive and you were absolutely fantastic. I loved the presentation and I think all the delegates could really relate to your messages. When I was putting the agenda together I wanted to start the day with the facts, the figures and the theory and then move onto you to try and pull it together on how they can combat the challenges they will face and thinking differently. Job very much well done!! Well done! 
Nicola Taman, Event Organiser.
For the masterclass, the feedback was extremely good when it came to the format, quality and you as the facilitator. All in all it was a tremendous success! Kanchan Fadnavis, Conference Manager.
Kanchan Fadnavis, Conference Manager - HRGov Summit
Thank you for that inspiring presentation at the HR event in cologne last week. I liked your presentation style, clear speech and moreover the simple but effective message. I could see myself in a lot of situations you presented in my daily work. And is good to remind oneself what the true values are and how they work for you when you live them.
Mattias Scharnhorst, HR Manager - HR Expo Cologne
Thank you so much for the excellent presentation you gave for us yesterday. Everyone was really fascinated by your approach and really enjoyed the talk, you are such a good speaker. Hopefully they will all go back and start really making a difference to how well their staff are engaged and inspired
Bridget Stevenson, Event Manager - HR in Law
Your ability to relate to military, civilian (and NHS) leadership elements made it especially relevant for the audience.
Toby - Royal Military Academy Sandhurst
Chris gave a highly relevant and compelling presentation on Transformational Leadership. In a room full of leaders, it's never easy to talk about leadership and expect to introduce new ideas or new ways of examining existing ideas. Chris managed it in exemplary fashion and brought new perspectives to people who might have said that they already know everything they need to know about being a leader. The feedback from members and guests was hugely complimentary.
Deputy CEO - Business Leaders Professional Group
We had a fabulous session with Chris. He really worked his magic to bring servant leadership to life. It's great to hear these messages from our leaders but when you have someone come in and read the audience and understand what we need out of them to be successful it is really inspiring. Chris has done an excellent job of reading the teams, given us something that we can take home that's concrete, that's actionable and will help us all be better leaders.
Head of Communications - Global Logistics equipment & software supplier
We had the pleasure of inviting Chris to our annual leadership conference this year which was absolutely fantastic and a really pertinent part of the 2 days his presentations were interactive, plenty of "light bulb" moments, tasks for the participants and a great deal of food for thought. I've found out how to save half a day a week through Chris and even though I am in communications I learned some new tips on better communication! All in all a really great experience and thanks very much, Chris.
Head of Marketing & external communications - Global building products supplier