Chip St. Clair
Be the Change.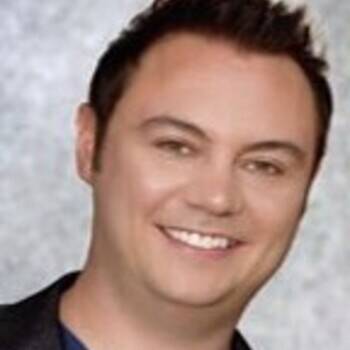 Chip St. Clair Text Reviews
My purpose for introducing stories like yours is to hopefully influence social work students to the fierce reality of the field. They too will be conduits of change. You truly understand that out of tragedy can come triumph!
Prof. Vannessa Dorantes, MSW - Central Connecticut State University
Chip St. Clair's ability to share his story of hope and optimism underscores the inner strength of all people. His story is a must read for all counseling professionals and particularly those involved in child welfare.
Dr. Aloha VanCamp,U of D Mercy - Wayne State University
As we come to school every day, the days often seem to run together and we start to think that we are just running in circles and we question what our mission is. You reminded us that we are serving the world, one child at a time.
Lorraine G. Tracy, Curriculum Coordinator - George Junior Republic
I was truly blessed to hear Chip St. Clair's keynote address. I've never stood two hours before to hear someone deliver a message, let alone such a powerful one as his. This is a message that needs to be heard nationwide.
Tom Zook, Ph.D, Executive Director, CAC - DeVos Children's Hospital, Continuing Professional Education Conference
He really made such an impression on the audience and got them thinking about themselves and the decisions that they will make in their personal and professional lives. I have heard nothing but good responses about his presentation.
DeLynn Fudge, Federal Grants Division Director - Oklahoma District Attorneys Council
Chip St. Clair made this year's event a great success, our best yet! What an inspiration he is to all of us.
Pat Hodapp, Director of Operations Finance, Perrigo - Safe Harbor Annual Charity Gala
"Chip is an amazing speaker as well as inspirational. I loved it. Some individuals have an unexplainable inner strength to not only survive but to overcome it and live extraordinary lives. Chip is one of those people."
Atendee Survey Testimonials: - AT&T MI Headquarters Annual Conference
"It was refreshing to hear a survivor story from a male perspective. He was a very effective speaker & gave me a different view on an old topic." "Chip's story and the way it was told was great. It touched on a lot of personal and professional issues."
Atendee Survey Testimonials: - DeVos Children's Hospital, Continuing Professional Education Conference
"Chip, your story is really empowering. More than a survivor you are a thriver. It is incredible the compassion and empathy you have for others when you did not learn about it in your childhood. Gracias!!" "Chip was awesome--what a story of survival."
Attendee Survey Testimonials: - 2011 Foster Care Youth Resource Fair
"Chip is a good presenter with an appropriate story & presentation. His story is inspiring." "Chip St. Claire--awesome--I will share his story God Bless him. He and his wife give hope to so many."
Attendee Survey Testimonials: - 2011 Foster Care Youth Resource Fair
- "Chip St.Clair's focus on learning the psychology of the offenders & intense training & resources for all of us on the mind-frame of these offenders would be excellent." - "Chip St. Clair was interesting and helpful towards my life past – and present, If he would come to youth prisons it would be beneficial." - "Mr. St. Clair's presentation helped to remind me of why I get up every day and going to work. Presenters like him helped to set the mood for the conference and attendees." - "Make Chip St. Claire part of your regular family of presenters. Very inspiring." - "Highly interested in future trainings with Chip St.Clair – would help me educate myself, judges & jurors." - "Having Chip St. Clair as a presenter was awesome. He was dynamic, energetic & motivational. I am energized to go out and catch these awful monsters."
Attendee Survey Testimonials: - Annual Multidisciplinary Conference on Child Abuse Investigations