Chip Bell
Best-Selling Author of Take Their Breath Away, Wired and Dangerous, Customers as Partners and Managers as Mentors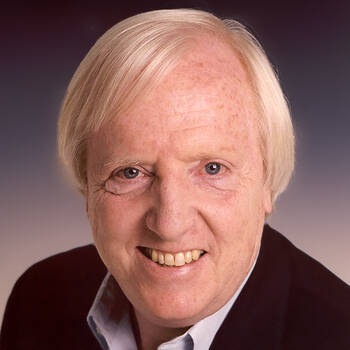 Chip Bell Text Reviews
I've heard dozens of customer loyalty speakers and thought I'd heard every tip. However, Chip Bell equipped me with a new set of tools in a fresh, enlightening manner.
President - Verizon Wireless
Chip was the "talk of the town" for days following his powerful presentation at our annual national conference.
Vice President - CVS/Pharmacy
We sent post meeting surveys to participants. The most consistent response to "What did you like best about the meeting" was . . . Chip Bell.
Meeting Planner - KPMG
Chip was great! He has so much energy and keeps everyone engaged. We were all enlightened and inspired.
Vice President - Connecticut Light & Power
Chip Bell's presentation at our international management conference was extremely well received. He was relevant and incorporated our business issues into his keynote.
Senior Meeting Planner - Hertz Corporation
Chip Bell's presentation was wonderful. His message was effective and on point, and our partners were both impressed and entertained with what they heard.
Partner - Locke Lord Bissell & Liddell LLP
We have been doing a major annual conference for many years. Chip was the best speaker we have ever had. Our audience of 600 gave him very long standing ovation.
EVP - Cabela's
Thank you for a truly outstanding, motivating keynote at our national store managers conference.
CEO - JC Penney
Your keynote was really great. I'm speaking with my team about some other events. That presentation was exactly on point. Looking forward to seeing you again.
President - Nationwide Insurance
The conference overall was a huge success, but you were undoubtedly the 'Bell of the Ball.' Even our board member present at the conference, who is an extremely tough critic, was blown away by your presentation.
CEO - Quaker Steak & Lube
Your keynote was truly inspiring! You were clearly the hit of the World Management Conference.
Senior Director - McDonald's Corporation
Thank you for your excellent presentation at the Northrop Grumman Shipbuilding Executive Leadership Meeting. You keen and intuitive thoughts were spot on for our group.
President - Northrop Grumman Corporation Shipbuilding
I can't thank you enough for the renewed energy and spirit you gave the leadership team. You were terrific!
CEO - Victoria's Secret Catalog
You have made me a 'customer evangelist' and I'm carrying the flag wherever I go. Your energy was contagious along with your award-winning content.
Global Marketing Director - Accenture
Your amazing keynote presentation was certainly the highlight of the day and had all of my executive management team talking.
CEO - Hydro Ottawa