Brian Hicks
Author & Humorous Sales/Motivational Speaker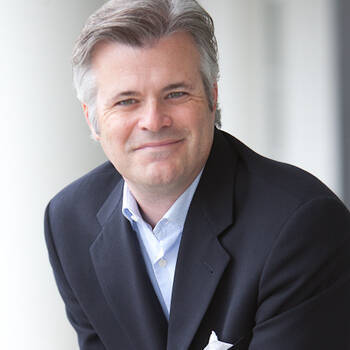 Brian Hicks Text Reviews
His comparison to what happens when you eat an apple a day vs. a donut day; and how that relates to sales calls is one I will not only commit to memory, but put into practice and relate to others.
Walt Podgursk, CEO Insurance Broadcasting - Workplace Benefits Association
He keeps the audience engaged and I have heard nothing but positive feedback after all of the events he has put on. He can tailor a message specifically to your team better than anyone I have seen so far. He inspired our leadership conference attendees.
Chad Schneider, Region Vice President - Region 7 - National Association of Health Underwriters
. . . both fascinating and entertaining. Our only regret is that we didn't have more time for you on our agenda. You were certainly the highlight of our two-day conference... We hope you will consider returning to work with us again.
Tom Giddens, Senior Vice President - Director of Sales - Aflac, Inc.
Awesome! We feel so fortunate to have found you, and look forward to a long-lasting professional relationship!
Susan Miller, Director - Cunningham Sales Institute
"Thank you very much for speaking to our Chamber Members… It was great! Your content, while entertaining, is also motivating. It will be a pleasure to recommend you to others."
Marti Veto, President - Greater Cool Springs Chamber of Commerce Franklin, TN
You're by far the best and most relevant speaker I've heard to date.
Ray Keech, State Sales Coordinator - Oregon/South - Aflac, Inc.
"Brian instantly connected with our Middle School students. He was engaging & motivating as he challenged students to do what they're capable of doing - every day!"
Chris Moore, Middle School Principal - Brookstone School Columbus, GA
Thank you for speaking at the Chamber's January membership lunch. I've heard nothing but great comments and I think there's going to be a lot more astounding going on in Middle Tennessee in the near future! I look forward to seeing you again soon.
Guy Crossley - VP/Marketing, M. Lee Smith Publishers LLC Vice Chairman - Brentwood-Cool Springs Chamber of Commerce
I have been saying your name in my speeches because I just love the saying "If we all did what we were CAPABLE of doing, we would astound ourselves." What a great message. I've repeated that so much. Great message, Great delivery.
Teresa White, Chief Administrative Officer - Aflac, Inc.
Thanks again for your energy and passion. I hope everyone got what I did . . . an adrenaline rush!
Chris Stout Financial Advisor - Shoemaker Financial Franklin, TN