Premiere Exclusive
Brad Gustafson
Author of "ReClaiming Our Calling" and "Renegade Leadership"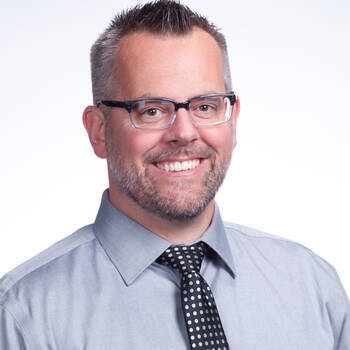 Brad Gustafson Bio
Dr. Brad Gustafson is a 2016 National Distinguished Principal, author, and speaker. He was recently named a National School Boards Association "20 to Watch" educator. He shares the belief that schools should be spaces where relationships, creativity, and innovation thrive. His passion for leadership and learning is palpable. Brad's newest book, Renegade Leadership, empowers educators to create innovative schools for digital-age students.
Brad is a 2015 Digital Innovation in Learning Award (DILA) winner, and his school was recognized with a Local Government Innovation Award by the Humphrey School of Public Affairs at the University of Minnesota. He co-hosts the "UnearthED" program on the Bam Radio Network. His blog, Adjusting Course, was named a "Must Read" K-12 blog by EdTech magazine.
Brad earned his doctorate from Bethel University where his research focused on professional development and innovation. He is a school leader who understands the importance of collaboration, school culture, and learner empowerment.