Brad Cohen
Founder of Brad Cohen Tourette Foundation, Nationally Recognized Teacher, Motivational Speaker & Award-Winning Author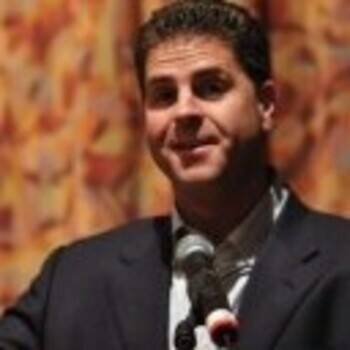 Brad Cohen Text Reviews
Brad gets up, and all of a sudden you could just sort of feel the energy in the room dialed up about 50 amps, I looked up at one point, and half the kids were crying, and the next minute they were rolling on the floor laughing. Eyes were wide open.
Tim Shriver, Chairman - Special Olympics
His evaluations were outstanding and the first time in my memory that all participants gave a presenter the highest rating possible.
Ivan Vance - Region 10 Education Center, Dallas, Texas
His message about living with Tourettes Syndrome and holding on to his dream of becoming a teacher despite facing hardships along the way was truly inspiring to all of us! . . . Every teacher should read his book and hear his message.
Janice Richardson, Director, Elon Teaching Fellows Program - Elon University
. . . So many of my colleagues commented that your message created genuine soul-seeking, pride in what they have accomplished, and a renewed commitment to each child they work with.
Gary Chesley, Ed.D. - Superintendent of Bethel Public Schools
We only told the teachers that they would be watching the movie In Front of the Class. During the movie there was a lot of laughter and tears. The movie really touched their hearts. Then we announced Brad to the audience. The response was explosive.
Happy Carrico, Principal - E.P. Rayzor Elementary in Texas
. . . Your sense of humor is contagious, your courage empowering, and the passion with which you talk of the power of caring teachers were absolutely perfect for an audience of educators and future educators who daily influence lives.
Kim K. Metcalf, Ph.D., Dean of the College of Education - University of West Georgia