Benjamin Zander
Conductor of the Boston Philharmonic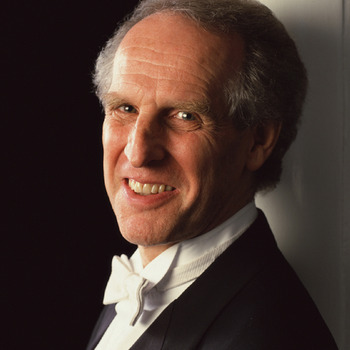 Benjamin Zander Text Reviews
You connected with our people in many different ways: your stories touched and inspired, entertained and made us laugh. The managers were thrilled that you autographed their books; many of them read the book cover to cover on the plane ride back home!
Sherry Hollock, VP Organization Development - Federated Department Stores, Inc.
Benjamin Zander draws parallels between the conductor of an orchestra and the CEO of a company, in the most unforgettable and entertaining way possible.
Russell Loubser, CEO - JSE Securities Exchange
In his passionate, almost savagely energetic monologues, Zander leaps about the stage from his piano to a flip chart and back to the piano. He plays, lectures, spins tales, and pushes his audience to laugh, cry, and sing . . .
Polly LaBarre - Fast Company
If we could simply bottle it, and sell it as an elixir, not only could we make a few bucks, but also change the world.
Eric Oddeifson - Resource Investments, Inc.