Billy Mills
1st and Only U.S. Olympic Gold Medal Winner - 10,000-meter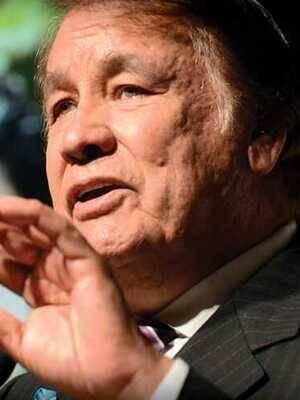 Featured Athletes Speaker
Billy Mills
1st and Only U.S. Olympic Gold Medal Winner - 10,000-meter
Expertise
Travels From
Sacramento, California
About Billy Mills
Billy Mills is the only American to have ever won the Olympic gold medal in the 10,000-meter run. A Lakota Sioux raised in one of the poorest communities in America, the Pine Ridge Indian Reservation in South Dakota, Mills was orphaned as a young boy, facing prejudice and cultural discrimination most of his childhood life. It was through a running scholarship to the University of Kansas that he was able to leave the reservation.
While in college, Mills accepted a commission as an officer in the US ...
More Featured Athletes Speakers View All Leadership, teamwork, goal-setting and success are all attributes required of professional athletes. These leaders bring her on-field experience to keynotes.