Art Freedman
ACE Hardware Store Owner, Business Consultant, Entrepreneur, Author and Keynote Speaker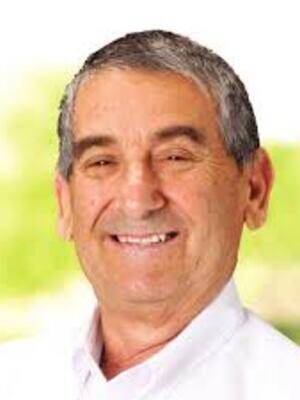 Art Freedman Text Reviews
rt Freedman has done several Customer Service Trainings with our entire team. Art's real world experience, knowledge of Ace Hardware's Customer Service techniques and presentation style has enabled our company to develop a culture of service which far outpaces our competition.
Mario Nathusiasus, CEO - Cemaco
Your passion for customer service and developing employees was not only evident, but infectious. Your very relevant examples illustrated the how and why of paying attention to the details and left everyone with a renewed focus on going home and putting these principles into practice immediately. As a group of small business owners, your message certainly hit home and you instantly established credibility with your background of small business ownership.
Jane Clark, Vice President of Member Services - NationaLease
Art Freedman has been working with our Ace Hardware retailers all over the world for the last 15 years. Art has a unique style of delivery that engages his audience immediately. Art has been an active participant in the development of our current Customer Service training and is our Helpful Expert in all of our Customer Service video training.
John Venhuizen, CEO - Ace Hardware Corporation
Art Freedman has brought a new way of thinking to our retailers in Ireland. The education Art has brought to our conferences from his "real world" experiences and his passionate presentation works very well in our country. Art's energy has a way of not only inspiring the participants but also mobilizing them to ACT when they return to their business. When it comes to Customer Service, no one in the world I know of can present this message in a way that everyone can understand. When the participants leave, they have the confidence and knowledge, along with the inspiration to execute what they have learned.
Jim Copeland, Chief Executive - Hardware Association Ireland