Ara Suppiah
PGA Tour Doctor, ER Physician & Chief Wellness Officer and Medical Analyst on the Golf Channel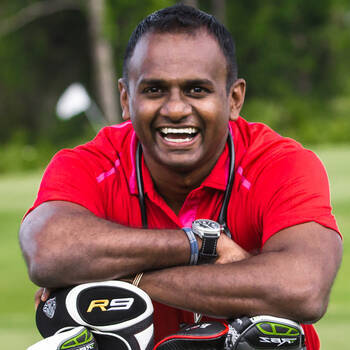 Ara Suppiah Text Reviews
His philosophy on health and wellness resonated with me. I asked for his assistance with getting my entire family on a more proactive path to eating cleaner, sleeping better and living our lives to the fullest potential. The Strickers were good. Now, we are even better. I am so excited that there is now a way for others to reap the benefits of his knowledge and compassion. Thank you Ara, for this gift.
Nicki and Steve Stricker
Quite simply....Ara is the best at what he does!
Ira Poulter - European Ryder Cup Team Member
Ara Suppiah is the ultimate doctor for 3 reasons: his cutting edge medical acumen, succinctly communicates diagnosis and recommendations at your level, makes you believe you are his only patient in the whole world, and one of the few people I trust unconditionally.
Marty Scirratt, CEO - Sync Negotiation International LLC