Premiere Exclusive
Scott MacIntyre
Blind American Idol Finalist, Transplant Recipient and Author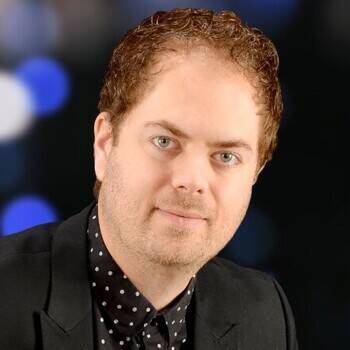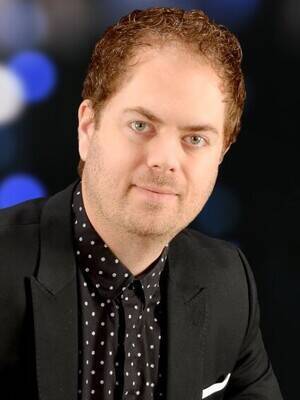 Premiere Exclusive
Scott MacIntyre
Blind American Idol Finalist, Transplant Recipient and Author
Travels From
Phoenix, AZ, US
About Scott MacIntyre
Scott MacIntyre is an acclaimed speaker, singer-songwriter, scholar, and author. Since his introduction into the public eye as the first blind finalist on American Idol, he has inspired audiences throughout North America and beyond with his dynamic speeches on overcoming adversity, achieving goals, and the importance of education.

Blind from birth and a two-time kidney transplant recipient, Scott knows what it means to persevere despite seemingly insurmountable obstacles. In his ...
The event was PRICELESS. Everyone took much more out of it than they expected because of Scott. We needed to add the heart back to the event, bring the passion out in our people and partners. Scott's optimism despite all of life's difficulties was very motivational. There hasn't been a day that has gone by that I have not listened to Scott's music or shared the gift he brought us with someone. It has raised the bar for next year's event, and we have had record breaking donations pouring in.
Vanessa Wise, Sr. Director - Luxottica North America
"Our association had the pleasure of having Scott MacIntyre speak at our conference of Customer Service & Communications and Human Resource Management professionals. His story of perseverance and success, despite what some may call a limitation, really resonated with our attendees. Someone stated that 'the ideas he brought out apply to everyone, no matter the job.' We also had a few survey comments on what attendees liked best with his name in capital letters."
Diana Bryant - Tennessee Valley Public Power Association
"It was such an honor and pleasure to work with Scott for this year's Vision Awareness event. He is a true inspiration, and everyone left feeling motivated and inspired. He also has an amazing voice, and the song was so moving. We have received so many positive comments about the event and couldn't have asked for a better day!"
Allison Cerco - Hackensack Meridian Health
"Scott captivated the audience with intimate honesty, humor, and a thoroughly motivational message. And during the days he was with us in DC, it was inspiring to watch him remain gracious and down to earth as fans of "American Idol" flocked around him."
Andrew Friedman, President & CEO - RFB&D
"Our 2000 school district employees, both support staff and professionals, were inspired by Scott MacIntyre. His message of perseverance and overcoming obstacles was timely for our audience. We were truly blessed by his music and humble spirit."
Dr. Carol Bonds, Superintendent - San Angelo ISD
"To witness Scott MacIntyre in action is to be swept up by a wave of earnestness and optimism, intelligence and talent that he cannot keep to himself."
NBC Los Angeles
9 speaker reviews for Scott MacIntyre View All