Socialism is coming, warns Dick Morris. The Republican strategist wrote on DickMorris.com that President Obama's plan to convert government stock in the country's banks from preferred stock to common stock would result in the federal government have a controlling voice these banks. "And whoever controls the banks controls the credit and, therefore, the economy," he wrote. "That's called socialism." Preferred stock generally does not contain voting rights, while common stock does. "With bank profits up and ...

Premiere Speakers recently moved into a new office that we're thrilled about. It's just a few blocks down the road from our old office, but it's a big step forward. We feel at home here already! Our new address is as follows: 109 International Drive, Suite 300 Franklin, TN 37067 Here's a quick look inside our new HQ: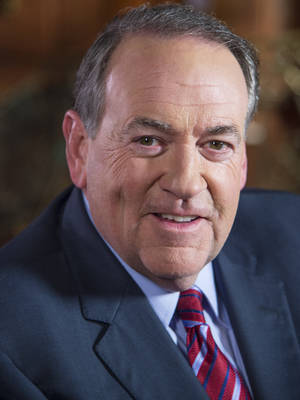 To mark the tenth anniversary of the school shooting at Columbine High School, Mike Huckabee interviewed Brooks Brown, who was a friend of Eric Harris and Dylan Klebold, on the latest episode of Fox News Channel's Huckabee. It's a sobering and heartfelt interview that speaks for itself.
A few weeks ago, Ben Stein wrote a column for Yahoo! Finance in which he-among other things-defended corporate travel and meetings. They are, he wrote, a necessary and fruitful part of building prosperity. So, go ahead and book your next event. Ben says its OK. Read below: In Biblical times, the Pharisees were a class of people who claimed superior religious and sacred status by virtue of their modest living and supposed lack of ostentation. Jesus railed against them as hypocrites because while they claimed to be ...
Over the last week, Scottish singer Susan Boyle and American Captain Richard Phillips have inspired people of all backgrounds and nationalities. Fox News' Neil Cavuto recently said that they were both heroes in their own right and said that everyday heroes are all are us. Watch below: Cavuto can be seen weekdays on FNC's Your World with Neil Cavuto, and he is available to speak at your next event about economics, politics, current events and more. To find out how to bring him to your next event, ...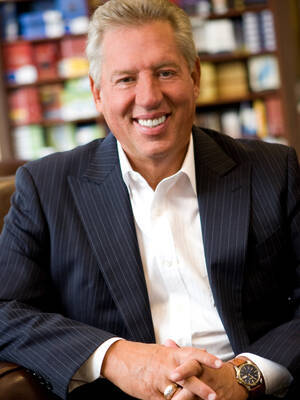 The following is excerpted from John Maxwell's blog, John Maxwell on Leadership: With the economy in its current state, it seems like every time we turn around, a new crisis appears. Bank failures, home foreclosures, business ventures reluctantly abandoned. In times like these, good leadership is especially critical. I recently addressed this in a session for the Maximum Impact program, which will be available in October. One of the things I talked about was decision-making during a crisis. Here are ...
The following is the part two of a two-part series from author and business consultant Dirk Beveridge and was originally posted on his blog, Driving Sales Beyond. Click here to read part one. On Monday in our post titled What Separates Top Producing Sales Reps From The Others? Part I, we listed the first five of eleven. The first five criteria were: Have clearly defined expectations Have a plan and strategy for maximizing territory potential Understand the customer's needs and business ...
The following is a blog entry originally posted on Tim Sander's blog, Sanders Says: I once heard a small business owner tell his employees: "Your attitude is important; so pick a good one!" Wise words, indeed. Three key findings come from it: 1. You have an attitude. It is unique to everyone else around you, although attitude is known to be highly contagious. 2. Your attitude likely determines your performance, acceptance and overall effectiveness. 3. You have the power to select an attitude. If ...

Last fall many Americans were enraged to hear that some businesses that had received bailout money had spent it on allegedly luxurious travel. As a result of the public backlash-plus the fact that many were slashing budgets due to the struggling economy-many businesses made wholesale cuts to corporate conferences and travel.At Premiere, we believe that taxpayer money is something to treat with utmost care, but we also know that conferences and meetings are vital to the success of individual ...
Lindsey Pollak, an expert on young professionals, was recently quoted in a New York Times article on the difficultly that upcoming college graduates are finding as they try to enter the workforce. With high unemployment and low job growth, things don't look good for 2009 grads, but Pollak has advice to help find that first big job. The following is an excerpt from that article: Accept that you may need to adjust expectations - not just about the job itself, but also about its pay and location. "If ...