Chester Elton, co-author of The Carrot Principle, met with the Premiere staff earlier today to talk about his book and philosophy toward management. The Carrot Principle, which Elton wrote with Adrian Gostick, is about how managers can and should create "carrot cultures"; in which employees are working for the carrot instead of the stick. This is accomplished, they say, by letting people know that they are valued and appreciated for their contributions."It's about finding and engaging the right ...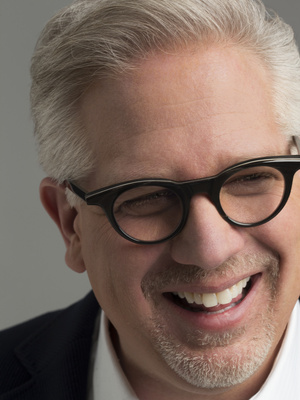 The New York Times recently ran a front-page feature on the rising popularity of Fox News Channel's Glenn Beck. Just three months after moving from CNN, Beck's show regularly draws 2.3 million viewers. Much of this, the Gray Lady alleges, is a result of Beck's ability to tap into the populist sentiment that has bubbled up throughout the current recession. Here's an excerpt: With a mix of moral lessons, outrage and an apocalyptic view of the future, Mr. Beck, a longtime radio host who ...
Steve 'The Woz' Wozniak was voted off of ABC's Dancing With The Star last night, along with fellow contestant and Playboy model Holly Madison. Wozniak, who co-founded Apple with Steve Jobs, said that performing on the show made him feel like "the luckiest person in the world." With his dancing days behind him, Wozniak is available to speak at technology and business-related events. For information on how to bring him to yours, visit www.premierespeakers.com/steve_wozniak.
Laura Ingraham doesn't think that neither the Republicans nor the Democrats are presenting the right solutions to fight the recession. So what's her solution? She tells Bill O'Reilly in the video below: Laura Ingraham is available to speak at your next event. For information on how to book her, visit www.premierespeakers.com/laura_ingraham.
Andy Andrews' incredible rags to riches story was featured on CNN. Watch the video for his inspiring story: Embedded video from <a href="http://www.cnn.com/video" mce_href="http://www.cnn.com/video">CNN Video</a> Andy Andrews is available to speak at your next event. To learn how, visit www.premierespeakers.com/andy_andrews.
Keni Thomas, an army ranger involved in the Black Hawk Down mission, helped to honor his own at a Houston event honoring American troops. In addition to his works as a leadership and motivational speaker, Thomas is a country music artist, and he was featured on a Houston Fox News affiliate for his service to his country, his involvement in the film Black Hawk Down and his music. Watch below: To learn how to bring Keni Thomas to your next event, visit www.premierespeakers.com/keni_thomas. ...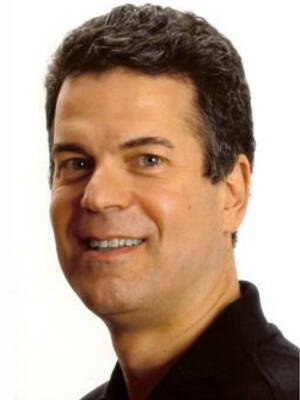 The following is excerpted from Bob Rosner's CNBC.com article: Didn't they used to say that bad news came in 3's? Today if feels like it's coming in 3,000's. Jeez, I can't remember the last good news that I've heard about my portfolio, the economy, the workplace, world events, etc. Ouch! Which reminds me of a classmate's question during my old MBA days. We were in our Organizational Development class and he asked, "What's the opposite of a vicious cycle?"; His question was greeted with ...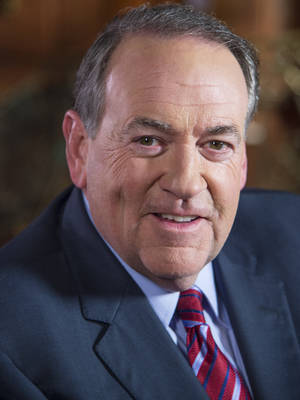 Mike Huckabee recently jammed with a local band from Elkhart, Ind. during a taping of his Fox News Channel show Huckabee. The former Arkansas governor recorded an episode of his show from Elkhar, as it has the highest unemployment rate in the nation at 19 percent. Watch Huckabee jam with The Little Elkharts below, then watch the Governor speak about the town's problems: Gov. Mike Huckabee is available to speak with about politics, faith, health care and conservatism. For more information, visit ...
The following is from Vince Poscente's Speed Blog: I emigrated from Canada to the USA in 1995. (You could say you're protecting the wrong border.) Yet with my good fortune to speak to organizations across the land I often get asked what's in store over the next while. With my Green Card in one hand and my iPhone in another I have a perspective on how united we stand. But I can't say we started off on the right foot. I used to be a tad cynical. Growing up as USA's northern ...
At 96 years old, Art Linkletter isn't slowing down. The Wall Street Journal recently ran an excellent feature on the entertainment icon. The full article, which was written by fellow PSB exclusive Stephen Moore, is available at WSJ.com. Here's an excerpt: At 17, the future TV host, entrepreneur, philanthropist and missionary was working on Wall Street as a typist at an investment bank and sleeping at the YMCA. "Oh yes, I remember Oct. 29, 1929. Everybody was crying and weeping and my boss had just lost ...