The following is the part two of a two-part series from author and business consultant Dirk Beveridge and was originally posted on his blog, Driving Sales Beyond. Click here to read part one. On Monday in our post titled What Separates Top Producing Sales Reps From The Others? Part I, we listed the first five of eleven. The first five criteria were: Have clearly defined expectations Have a plan and strategy for maximizing territory potential Understand the customer's needs and business ...
The following is a blog entry originally posted on Tim Sander's blog, Sanders Says: I once heard a small business owner tell his employees: "Your attitude is important; so pick a good one!" Wise words, indeed. Three key findings come from it: 1. You have an attitude. It is unique to everyone else around you, although attitude is known to be highly contagious. 2. Your attitude likely determines your performance, acceptance and overall effectiveness. 3. You have the power to select an attitude. If ...

Last fall many Americans were enraged to hear that some businesses that had received bailout money had spent it on allegedly luxurious travel. As a result of the public backlash-plus the fact that many were slashing budgets due to the struggling economy-many businesses made wholesale cuts to corporate conferences and travel.At Premiere, we believe that taxpayer money is something to treat with utmost care, but we also know that conferences and meetings are vital to the success of individual ...
Lindsey Pollak, an expert on young professionals, was recently quoted in a New York Times article on the difficultly that upcoming college graduates are finding as they try to enter the workforce. With high unemployment and low job growth, things don't look good for 2009 grads, but Pollak has advice to help find that first big job. The following is an excerpt from that article: Accept that you may need to adjust expectations - not just about the job itself, but also about its pay and location. "If ...
The following is the part one of a two-part series from author and business consultant Dirk Beveridge and was originally posted on his blog, Driving Sales Beyond. Part two will follow next week. Recently I was with a group of sales managers and a spontaneous discussion began around the question, "What separates top producing sales people from the others?"; These sales managers generated 11 criteria. Take a look at the list (I'll break it up into two posts to be conscious of your time) ...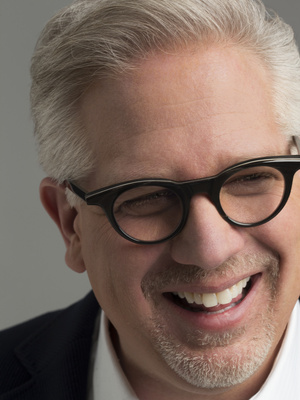 On next Wednesday's Tax Day, people will be gathering for anti-tax Tea Parties to show their disapproval of government bailouts and allegedly bloated budgets coming from Washington DC. Among the protesters will be Glenn Beck, who will attend the San Antonio Tea Party. Watch Beck talk about it below: You can book Glenn Beck for your next event exclusively through Premiere Speakers. For information, visit www.premierespeakers.com/glenn_beck.
The Federal Reserve has a new plan to steer people clear of mortgage scams. They're taking their message to the movies. Read from Michelle Singletary's column on it from The Washington Post: In an effort to push people away from foreclosure scams, the Federal Reserve has commissioned a 30-second commercial to be shown in the nine states with the highest incidence of home foreclosures. The commercial will air Friday through April 17 in 18 movie theaters in California, Nevada, Michigan, Ohio, ...
Believing that people should be more intentional with recognizing the significant people in their lives, author Andy Andrews has launched The Noticer Project, "a worldwide movement to 'notice' the five most influential people in your life." "It is a movement to encourage us to step outside our busy schedules and avoid waiting until a wedding, graduation or even a funeral to take notice of the special, influential people in our lives," Andrews wrote on his blog. "By noticing those who have made ...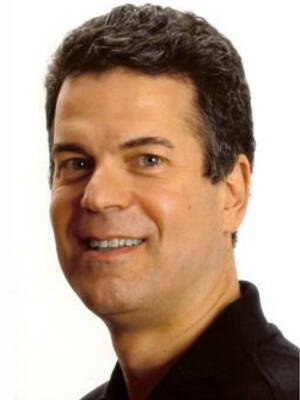 Bob Rosner has some strange advice for job seekers. The founder of Workplace911.com offered guidance to those who are looking for work in a tough market, and some of it is a bit unexpected. What's his strange advice? Watch below: Bob Rosner is an employee retention expert and regular CNBC contributor. For information on how to bring him to your next event, visit www.premierespeakers.com/bob_rosner.
Ben Stein is feeling good. He told Fox News Channels' Chris Wallace that "there are hopeful signs" for our economy. He also said that there are signs that the stimulus package is working. "This economy is far from dead," he said. Although he takes issue with some of President Obama's economic policies, Stein, a longtime Republican and former Nixon speechwriter, said that "basically [the Obama administration] is doing the right thing." Watch the full interview below: For information on how to book Ben Stein ...