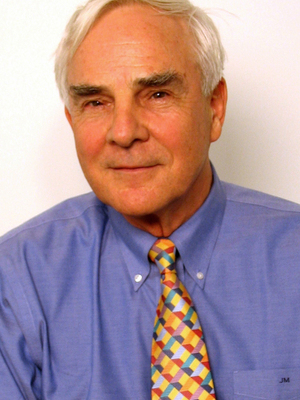 After over four decades years of impeccable coverage on current affairs in classrooms across the country, educational journalist John Merrow has retired. His career began as a high school teacher when he decided to pursue graduate studies. Post-graduation he landed a position with a think tank which then led him to an 8 year reporter role for National Public Radio. He then joined PBS NewsHour, which became his home for forty one years! The world of educational ...
Once in a blue moon, our nation focuses a modest amount of attention on our schools, and their purpose. Last year, William Deresiewicz' excellently titled book "Excellent Sheep"; triggered a flurry of discussion,as he argued that education should help students in "building a soul"; after "teaching kids to think."; The Obama administration's recent College Scorecard included information on the financial success of graduates, sparking a discussion among ...
Who knew this question could make me feel so many things at the same time:1.Lost:What do I do?2.Insecure: Well, I used to be an Art Director, now.. I'm unemployed3.Unapologetic:I'm unemployed because I quit my job4.Naive:to pursue my dream5.Conformist:I'm a Youtuber6.Doubtful:I guess.. I have a YouTube channel and lots of subscribers7.Humble:I face fears and create videos out of it8.Cocky:I went viral, pretty cool..9.Hopeful:Now let's see where this goes!10.Confident:I recently came back from Houston, ...
Abstract: The care management models in use by most health plans are vintage designs created over 20 years ago, and are more about controlling utilization than consumer engagement. These aging models create antagonistic relationships between payers and providers. Blog Entry: Care Management is the simple idea of assisting individuals and their support system to become engaged in a process designed to manage health conditions more effectively. Having been in the industry for nearly 30 years, I've ...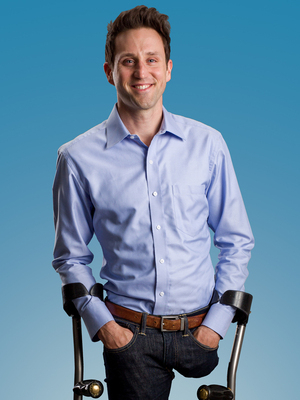 We've all seen the slew of viral Halloween costumes that make their way onto the internet each year. We'd like you to meet someone who is taking costume creativity to a level that you've probably never seen before:US Amputee Soccer Team member, author and "Halloween enthusiast," Josh Sundquist. "Laughing at our differences,"; "strong in the broken places,"; and "believing to lead"; are all common themes in the stories and conversations Josh gets to share with people across the country. Our Senior Vice ...
Let's get one thing straight … we all begin as a NOVICE. No one, let me repeat that, NO ONE starts as an expert. We all have to learn to walk, talk, eat, swim, count, write, and read. We all start at zero, the bottom, from scratch, zip … with absolutely no knowledge, experience, or understanding of the "THING"; we are about to learn. I actually like that fact; for once, everyone starts at exactly the same place. No one has a head-start when it comes to learning. So, then the journey begins; your progression from being ...
Best-selling author and former executive director of the George Lucas Education Foundation, Milton Chen has been awarded the President's Prize at the NHK Japan Award Ceremony! This honor is the most prestigious international award for education and societal media and Milton is beyond well-deserving of the recognition. He has been on the front-lines of education research, development, in and out of the classroom, for a span of forty years. Milton attended Harvard ...
Is your work a spark or a grind? I've worked with tens of thousands of business professionals over the past decade. The vast majority of them have the most honorable intentions. They entered the workforce with a deep desire to impact change. They wanted to make a difference. But, for any number of reasons (institutional complacency, corporate cultural resistance, over-regulations in the marketplace, increased competition, budget cutbacks, etc.), they have lost their inspiration. And without that ...
"What if Uber and Walmart had a baby?" Now that's a subject line that would entice you to read an email (see below for the answer). But what if your subject line reads like this: "Follow up to our conversation" eeechhh, blahhh, grrrrgh, bleeeesch. What does it take to write a good subject line? Simple. Your noggin. By putting some of your creative brain-power into your subject lines, you will have more impact and influence. Here are5 Must Do's for Email Subject Lines: 1st. STOP putting Features ...