The Money Couple
Authors of 'First Comes Love, Then Comes Money'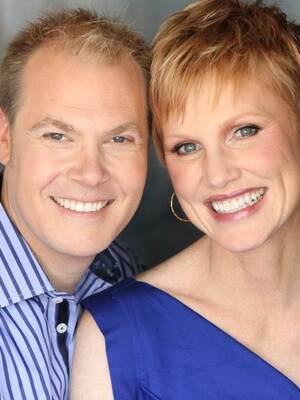 The Money Couple Text Reviews
I keep reminding couples that challenges such as financial problems should be met by turning 'to' each other, and not by turning 'on' each other. This book goes a long way to helping couples become a team.
Dr. Laura Schlessinger, Internationally Syndicated Radio Talk Host
Of the guests we've booked so far this year, the Palmers were the best. We look forward to a return visit. Their energy, tag-team interview approach and of course information was right on point.
Ramona - The Satisfied Life
The Palmers shine a bright and much needed light on the biggest problem most couples face: money. Packed with easy-to-use tools, this book will help you assess and dramatically improve the health of your financial and intimate relationships.
Brent Kessel, CFP - Author of It's Not About the Money
What a refreshing energy and stage presence! The couples attending laughed a lot in response to the Palmer's wit and picturesque story-telling. This dimension of interest is similar to what color TV does (vs. black & white) in adding nuances and textures.
Lavern Nissley - Executive Director - Marriage Resource Center - Springfield, OH