The Money Couple
Authors of 'First Comes Love, Then Comes Money'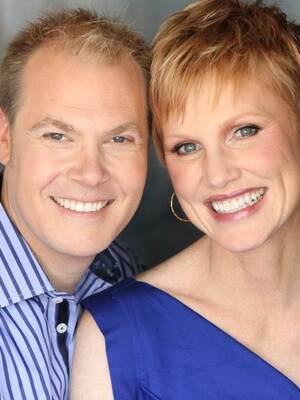 The Money Couple Speech Topics
The Money Couple Speaks To Anyone Who's Ever Spent A Dollar... And To Financial Advisors, Couples, and Financial Industry Leaders
Why learn about money and relationships from The Money Couple? 1. They're a couple (who happen to be successful financial planners). 2. They know how to improve relationships, portfolios, and put an end to divorce. 75% of US divorced couples cite money as the cause of their marital fighting....
Read more
The 5 Money Conversations to Have with Your Kids at Every Age and Stage
Your Money Relationship with your kids has nothing to do with how much you spend on them, how much you've saved for college, or the allowance you give. Those things deal with you financial arrangements, and this book is not going to spend much time discussing those. Instead, we'll dig into what...
Read more