Tamara Hall
Survival Skills for Personal Crisis and Challenges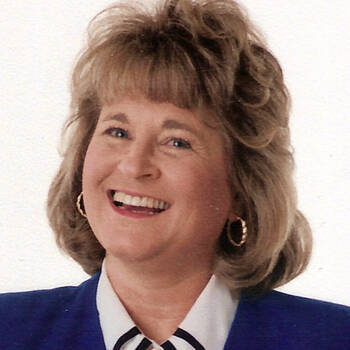 Tamara Hall Text Reviews
I haven't been able to get anything done since your speech of Tuesday morning. There are so many calls, e-mails and personal notes about "that wonderful speaker." It's absolutely a great way to start a school year . . .
Roanoke County Schools, VA
The gift of humor cannot be overrated. Sometimes speakers are afforded light laughter as sort of a professional courtesy. The out loud laughs that Tamara Hall elicited were genuine and earned. I was too captivated by Tamara to take notes.
Education Resources Conference, Anchorage, AK
Tamara Hall had a wealth of knowledge in the field of education. What she had to say touched every one of the staff members certified as well as non-certified. She was truly one of the best speakers we have ever had at a Teachers Institute.
Collinsville Community Unit District No 10, IL
"Wow! Tamara was fantastic!" was heard over and over again from attendees following your keynote address and breakout presentation sessions. Your experience and insight into the educational issues facing our attendees really hit home.
Texas Career & Technology Education
I especially appreciated the professionalism you exhibited in your presentation including the Preprogram questionnaire and document review. The result was a beautifully orchestrated presentation that directly responded to our communication needs.
Andover Public Schools, Andover, KS
Tamara has been the Keynote Speaker at the last two Teachers' Institutes. While I didn't think it would be possible, her second presentation was as well, or better received than her first. She is the best I have seen/heard in 37 years of education.
Hancock/McDonough Regional Office of Education #26
Thank you for the electrifying keynote speech you presented. The theme of the presentation was very uplifting for school board members and school district personnel who are currently struggling to meet the numerous demands on education.
Florida School Boards Association, Inc.
Your presentation was a blast of belly-laughing humor, motivational direction and a sprinkle of divine guidance. Numerous people commented, "I cannot remember when I laughed so hard" or "It seemed like she was talking directly to me and my problems."
New Castle Community School Corporation