There is fantastic news about an Alzheimer's cure. Do you remember Dr. Dale Bredesen - the doctor that I have been trying to help? His work just got fantastic news.
The cognitive scores in over 80% of patients improved significantly. This new study was published in the Journal of Alzheimer's Disease1.

Basically, this is what happened: They stopped looking for a single drug to cure it.

Instead, the doctors evaluated inflammation; deficiencies of nutrients, hormones and growth factors; gut and oral microbiomes; leaky gut; metabolic status; sleep apnea; genetic factors such as a tendency to blood clotting; vascular abnormalities; specific pathogens and toxins; and other potential contributory factors.

They identified root causes, which were different from patient to patient. Each patient (age 50 - 76) was then put on a personalized plan for nine months.

The results: unprecedent improvements, including some patients who increased their cognitive scores from the dementia range to normal.

Please share this with anyone you know who is hoping for an Alzheimer's cure. If you'd like to read the press release about this, click here. For more details, read on:
Brain MRI scans from all participants underwent regional volume analyses by computer, and documented improvements in both grey matter volume and hippocampal volume. Typical patients with MCI or dementia undergo atrophy of the brain's grey matter (where neurons reside) of 2.2% per year, but the study patients increased their grey matter volume by 0.3%. Hippocampal atrophy rates were improved by 63%.
Lead author Dr. Kat Toups noted, "I have been the Principal Investigator on more than 20 long-term clinical trials for patients with MCI and dementia where the benchmark for success was merely a slowing in cognitive decline. This trial is the first to show actual improvement in multiple domains of functioning, as well as improvements in MRI brain scans."

This precision medicine method -- a personalized treatment that targets the factors contributing to disease -- has been used successfully in cancer treatment and has been garnering increasing interest from the neurodegenerative disease community. Central to this more complex therapy is digital health: the brain training was developed by Posit Science, the on-line cognitive assessments used were developed by CNS Vital Signs, the MRI volumetrics developed by Brainreader and CorTechs, and the evaluation and treatment algorithm, dubbed ReCODE, was developed by Apollo Health (which was not directly involved in this trial) in collaboration with Bredesen.

Senior author of the study, Prof. Dale Bredesen, said, "We believe that the future of medicine, for treatment of complex chronic conditions such as Alzheimer's, cancer, and cardiovascular disease, lies not in simplistic, single-drug medicine but rather in larger data sets and precision medicine protocols such as the one used in this trial."

The findings of the trial support earlier published results, which described case studies for 100 patients in which cognitive decline associated with Alzheimer's and pre-Alzheimer's was reversed, and pave the way for a larger, randomized controlled trial, which is set to begin later this year at sites in Miami, Cleveland, Nashville, Sacramento, and the San Francisco Bay Area.

The article will be published in the print issue of the Journal of Alzheimer's Disease Volume 88 Issue 4.

For information about Dr. Bredesen, click here. His website has a list of practitioners who have been trained in his method. An internationally recognized expert in the mechanisms of neurodegenerative diseases, Dr. Dale Bredesen's career has been guided by a simple idea: that Alzheimer's as we know it is not just preventable, but reversible.
Dr. Bredesen earned his MD from Duke University Medical Center and served as Chief Resident in Neurology at the University of California, San Francisco (UCSF), before joining Nobel laureate Stanley Prusiner's laboratory at UCSF as an NIH Postdoctoral Fellow. He held faculty positions at UCSF, UCLA, and the University of California, San Diego. Dr. Bredesen also directed the Program on Aging at the Burnham Institute before joining the Buck Institute in 1998 as founding President and CEO.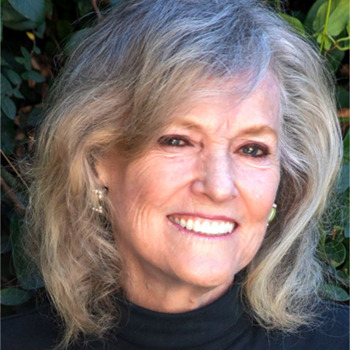 Want Shar McBee for your next event?
Find out more information, including fees and availability.
Find Out More
Keep Reading