Christina and Scott MacIntyre Reach One Million Mark with TV Special "Enduring Hope"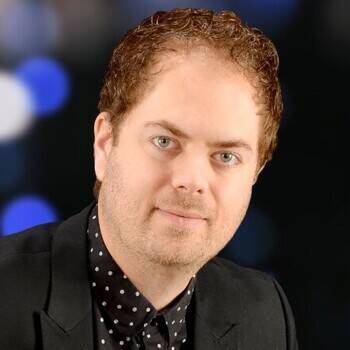 March 22, 2023
Blind American Idol Finalist, Transplant Recipient and Author
Christina and Scott MacIntyre have hit a major milestone with their first television special, Enduring Hope, with a million viewers. The program, which shares the couples journey through Scott's blindness and two kidney transplants, debuted in October 2020 on UpTV, NRB and WSMV-TV in Nashville. The audience has now greatly expanded, thanks to multiple airings on new stations and networks each month. The program was produced by Dove Awards veteran, Steve Gilreath, with the MacIntyre's, Steve and Jackie Green as executive producers. Scott and Christina's purpose for the project is to help people find hope in the midst of hardship. Its music and message continue to resonate with people worldwide, and will proceed to expand even further with five airings this month. These markets, Oklahoma City OK, Lancaster PA, Norfolk VA, Charlotte NC and Nashville TN, are slating to air March 25 – 26, 2023, immediately following Saturday Night Live. The program is also available online and on Demand.
"We are so grateful to witness our songs and story changing lives," Scott said. "My favorite part of the process is hearing from people who happen to catch the program during a difficult time, when they really need encouragement, and they find new hope to press on."
Continuing to increase their output of hope for the nation and beyond, Scott and Christina have launched their weekly Enduring Hope devotional podcast that is reaching 40 countries. It can be heard on Apple, Spotify, Audible, etc. They've also pioneered a music mentoring retreat for the blind called SongSight which had its first iteration in November 2022. It was a three-day event with masterclasses, songwriting and instrument experimentation, culminating in the attendees recording an original song together that was released online. It gave the participants the opportunity to explore their potential and to experience the life changing power of music.
One of the attendees, Greg Lindberg, shares in a blog post, "I was completely in awe of my SongSight experience. It totally exceeded my expectations."
The future holds exciting opportunities for Scott and Christina's ministry, including visiting public and private schools around the country to encourage the next generation. Scott is also releasing new music every few weeks, with two singles released so far this year being a rap collaboration called "Believe Again" and his latest entitled "We Will Serve the Lord."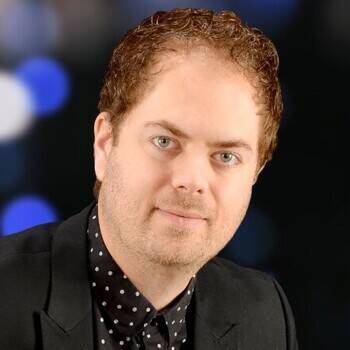 Want Scott MacIntyre for your next event?
Find out more information, including fees and availability.
Find Out More
Keep Reading