Transcript
Intro:
Welcome to Beyond Speaking with Brian Lord a podcast featuring deeper conversations with the world's top speakers.
Brian Lord:
Hi, I'm Brian Lord. Your host of the Beyond Speaking Podcast. Our guest today is Scott Hamilton. An Olympic gold medalist, Scott bridged the gap between sports and entertainment. He's a motivational speaker, television broadcaster, best-selling author, humanitarian, cancer survivor, eternal optimist, and one of the most popular figure skaters in the world. He also wrote a picture book for kids called Fritzy Finds a Hat: A Gentle Tale to Help Talk with Children About Cance. As a champion and survivor, he's a constant reminder that with faith, fortitude and determination, anything is possible. Scott, thanks so much for joining us.
Scott Hamilton:
Well, this is fun. I, we haven't seen each other in a while and this is a great way to reconnect and to say hi to everybody out there. So it's- I'm really, really happy to be here.
Brian Lord:
So Scott, take us back to your story. Everyone may know who you are and maybe they don't know your whole background.
Scott Hamilton:
Well, yeah, I was adopted at six weeks of age, which is always kind of a unique thing, you know, it's identity-wise, right? It was like abandoned or was I chosen, you know, it's always that tug of war, but my parents were absolutely phenomenal. I can't imagine any other mom and dad, you know, and so I grew up in this really great household where if you're from, you know, academia, you expect your child to be smart. If it's a birth child, if you're from athletics, you expect your child to get into sports because you know, that's biologic. Right. But when you're an adopted child, it's kind of like, okay, let's just see what happens. Let's just see what works out. And so, you know, I, I got sick as a young child. I was in and out of hospitals for four years. That was a big adventure, lots of really interesting stories and epiphanies there. And then to give my parents a morning off, I go to skating and then skating gave me a kind of an identity. And for the first time in my life, a little taste of self-esteem, cause I could skate as well as "well" kids. And then I could skate as well as the best athletes in my grade. And so I was like super as my superpower. And so it was really just sort of that sort of bumping into walls until you figure it out and, and you know, I'm in and out of school and I'm, you know, I'm, I'm in hockey, I'm in figure skating, you know, the peer pressure, all that stuff. And then I, I lost a lot. I failed a lot and then I kinda had to figure it out. And then the end of my amateur career, I found a way to, to make the Olympics in 1980, which was great. And then went four years undefeated through 1984, which was really great. Yeah. And then I had to start a professional career in a female-dominated industry and I figured that out. Lost my first job because I wasn't a woman, built another business called Stars on Ice. And then I got cancer in the middle of that, which was really outrageous because I lost my mother to cancer actually almost 20 years to the month before. And so it's just, you know, having to kind of always figure out a way to rise up to the challenge, rise up to the obstacle, figure out a way to deal with each thing as they come. And, you know, it was- after cancer, you know, I got married, had a child and then I had my first brain tumor and then I had my second brain tumor and then I had my third brain tumor and each one of them created their own list of challenges. So you know what, I try to say a lot. You know, it's just, I try to encourage people when I meet them. It's like, we can overcome anything. It's just, you, you take what's in front of you. You figure out, you know exactly what your assets and abilities are and you just sort of deal within those parameters. You know, the, the most overused word in 2020 was a figure skating term. And nobody even really knows that like when you stick your toe in the ice, and then you glide around that, it's called a pivot and everybody's like trying to find ways of pivoting and, and it's true. You gotta, you know, whatever that, you know, if you run into a wall, you gotta figure out our weight under it, over it, around it. And, and it's just one of those things that in my particular experience, I've just had to deal with on a pretty consistent basis.
Brian Lord:
What is the secret to a good pivot?
Scott Hamilton:
A good pivot is to really make sure that you're, that one toe is actually in the ice and that you're able to generate enough speed to get around it a good metaphor! Well, it's really good. If you ever watched pair skating, you see the death spiral where the woman is holding onto her partner and she's leaned all the way back. You'll see his feet, he's in a pivot position. And, you know, even for me, when I did triple toe loops, it's a pivot takeoff, and it's all these different pivot, pivot, pivot is all I heard. And what was really wild about that is it's like, wow, this is really, it is, it's true to the, the figure skating move, where you've got to anchor yourself somewhere and then move, you know, just gotta, you gotta move, you gotta move. You gotta move right now. So it's been really wild to kind of see how 2020, just how we lived through it. And, you know, just had to deal with a lot of challenges and a lot of setbacks and a lot of fear, you know, I, I thought, I think the most highly sought after and and consumed product of 2020 was fear. And so, you know, I, again, I, I've found this identity through all of this, through all these, you know, failures and knockdowns and illnesses that encouragement is is such an important thing to inject into people's lives.
Brian Lord:
When you were a little kid, you talk about how skating saved your life and it was how you dealt with hardships. How was your method of dealing with things changed since your first obstacle to your most recent obstacles?
Scott Hamilton:
Well, it's just understanding that, you know, whatever happens, it's like- okay. So I had to estimate how many times have I fallen down on the ice since my first steps on the ice, through my amateur, in my professional career, because I skated for a really long time, 36 years. Right. So I figured in that, that in, in my, on the low end, I'd fallen 41,600 times. Right? So when you fall down 41,600 times, you, you kind of have to get up 41,600 times and, and failure takes on a different identity. Failure is more about information more than just the ickiness of failure, right? It's like we all have our failures and they kind of they're sticky. Right. But once I got to the point where I realized that failure is just honestly, just nothing more than information that didn't work. Let's try it this way, that didn't work. Let's try it this way. That door just slammed in my face. All right, window, anyone? Here I go, where do we go? So you're in this constant mode of, I- at least, you know, I think we all are, but I, you know, I'm in this constant mode of having to kind of figure out how to deal with my current situation. So when 2020 came, I said, you know, I'm going to do what I always did. When I had cancer, one of my brain tumors, I'm going to be the best patient there is out there. I'm going to listen to all the information I'm going to do it. And then when you sit and listen to it for a while, it all starts kind of colliding into each other. And then it becomes this sort of chaotic situation. I go, no, I'm going to go back to my roots. Here's my problem. How am I going to solve it? And when you get used to that idea, that failure is equal to information. Only. I think about this. If a baseball player only fails two times out of three, he's in the hall of fame, right? So there's that. And I think, you know, I fell five times in my first Nationals. Well, I got up five times in my first Nationals, I came in dead last in front of 17,500 people. Humiliating. How do you rise above that? And it's just all of those things that you learn over time. It's like, I'm on tour. I'm 50 cities into a 60 city tour and I can't stand up straight anymore. I have cancer. Oh, okay. I just thought I had an ulcer and now what? It's like, you do the best you can. And you do it with all the information that you have and you do it in the best way. You know how, and, and over time, I think what happens is you get into a situation where you just sort of become more resilient. You know, you become more kind of substantial. It's like, we've just lived through a global pandemic and they're starting to see some light at the end of the tunnel. And it's like, okay, it's there, we're at a point where we just got to keep, keep our heads down and just keep going until we get through it. And, and so in my little life adventure, it's been really fun to encourage people, just encourage people. It's like, you know, month two of the lockdowns, you know, what am I going to do? You know, there's, nobody's, you know, there's no work there's no anything else. So we created an encouragement platform called Live Your Days. Cause I've been reminded that our bodies right, are incredibly vulnerable, susceptible, fragile to a million different things. Also incredibly resilient. Temporary, but we are we're temporary. So how, what are we going to do with our days? And it's been real fun thing to ignite this kind of like this new passion for embracing whatever life hands me. And in that time I learned how to grill. I learned how to, you know, just sit around the table and have dinner every night, instead of trying to figure out a way to get home from the airport in time from dinner. And it's been glorious, you know, I connected with my kids in ways that I never could have without it. And it's just trying to find a way to shore us up physically so that if we are exposed, you know, we're going to be able to, you know, get through it. So it's all about just like, keep going, get through it. And it's been a really fun adventure.
Brian Lord:
So do you think that spirit that you have is, is that something that you were born with, is it something you learned from other people where did it come from?
Scott Hamilton:
I think it comes from, "What's the worst thing that can happen? Oh, it just happened." All right. I'm still here. It's like, okay. I guess that wasn't a game-over situation. Right. So it is it's that, that whole idea of, I I've done everything. I've lost jobs. I've failed relationships I've I've, I've failed at competitions. I failed figure tests like, and what I've learned throughout, you know, it's like what I tell my kids and they always just sort of eye-roll and just sort of like, gimme a break. It's like, what's the greatest strength. Right. And they look at me and they go, okay, all right. I'll say it. Alright. Lack, lack of weakness. I got that's it, there's a strength, like a weakness figure out where you're weak and get strong. Like they hate math, work it out. Math is absolute. There's only one answer.
Brian Lord:
Yeah.
Scott Hamilton:
Okay, come on. You can do this, you can do this. So it's all those things that, you know, I was horrible at the figure eights and I hated them. And what I found is the more I hated them, the more they hated me back. And so once I decided to fall in love with compulsory figures, it was like, wow, they like me. Right. And it's the only reason it was... Well, not the only reason. The main reason that I won the Olympics in 1984 was because I won the figures and I beat the best guy ever in figures in the world. And it was just one of those things that if you don't ask yourself to do something, you'll never get an answer.
Brian Lord:
Wow. And so how, how do you teach... So you're a great family, man. You've got four kids, three boys and a girl. Do you specifically set out to teach them that and have they reflected what you've taught them?
Scott Hamilton:
They kind of, you know, dads can't really see pretty much their kids without it being like, "Oh, here he goes again," you know, but it's, it's, you know, it's just pouring into him and, and just trying to, you know, when I wait found was, as we get older, we start to collect, you know, life habits, you know whatever, you know, we get kind of things that we do. And when my first son was born and I'm holding him in my arm, here's his head and here's his feet. You know, looking into flesh on my own flesh for the very first time. And I'm looking into my eyes, he had my eyes and I was like, I want to be everything this child would want me to be. So all of those things that weren't healthy, all those things that, you know, my language words I used, the way, you know, I get up in the morning, whatever I needed to do to be that example for him, that was a constant thought. And then, you know, I have the first child and then, you know, what, how many months, I guess it was 14 months later, I'm diagnosed with a pituitary brain tumor and we wanted another child. So now it's like, what do I, what do I have to do to have another child? Well, you have to self-inject six times a week until it works. And it never worked for two years. I self-injected six days a week. I would inject just to credit, create some level of fertility. And we finally just decided that, "Alright this isn't working, it's really expensive. And it's starting to get to the point where I, I dread it. So if we're going to have another child, God give us another child." I'm just where we're going to go and yeah. Be careful what you ask for. [Laughing] Right. So you know, I went to a Well Visit at the Cleveland clinic and, and just to track the, my brain tumor. And yeah, they left me waiting for awhile. I'm reading Dave Ramsey's book about, you know, about emergency funds. And I was getting all of these signals. Right. And it was like, Oh, no something I'm going to get bad news today. Or I'm going to get something cause something earth shattering is going to happen today. And doctor came in, he goes, okay, no, it's fine. It was just, it was a different looking MRI because you were on a new machine and you're fine. Go home. So I turn on my phone that time. It was a flip phone and the pix, why don't they put cameras on flip phones? I never understood them. Right. So I opened the thing and there's a pix message and I couldn't really make it out. And basically it was a positive pregnancy test. And so my second son was born with flaming red hair. Okay. And then you know, two years after that you know, the Haiti earthquake happens and that sets us up for adopting two more children. So we went from one doubting, whether we'd have another to having four. And it's just one of those things where it's, it's game on, know we're a multi-racial family and dealing with all the challenges that come with you know, our world and, and it's just, you know, giving our children every opportunity to succeed
Brian Lord:
And you know, so many different things going on in this world this week is also you know, we had World Cancer Day and you are a New York times bestselling author for, you know, sort of more traditional books, but also you have this amazing book that just came out last year, Fritzy Finds a Hat.
Scott Hamilton:
Yeah. We released it last year on World Cancer Day. And it's basically this it's inspired by the story of my mom coming home and telling us that she had cancer. And she did it in a really super upbeat, very, "Hey, everybody just came back from the doctor, I've got cancer!" And it was almost like she was excited about it. It's like, wait a minute. I thought cancer was a bad thing. And she just didn't want us to fear. Didn't want us to be consumed in, you know, obviously what she was going through and really wanted to create an environment where it could be as positive and as joyful as possible. So Fritzy Finds a Hat is basically my mom came home and just say, "Okay, I'm going to have cancer. I'm gonna have some medicines. I'm going to do these things." And Fritzy, who's a skater, takes it on to, you know, I've got to help my mom solve a big problem and that's the hat she's gonna wear to treatments on Tuesdays. And so Fritzy goes out, Brad Paisley, country music superstar did a lot of the illustrations in the book and-
Brian Lord:
It's nice he has something to fall back on now.
Scott Hamilton:
Yeah really.
Brian Lord:
If it doesn't work out he can always illustrate for kid's books.
Scott Hamilton:
And nobody's, you know, if you spend any time with Brad and obviously people do, you know, in their cars and you know, and their headsets and things, but you know, he's an artist, you know, in every sense of the word, he's always creating. Always whether it be you know, you've written a book or he's doing paintings or, and they're all over his house and his kids are very involved and Kim does a lot of art as well with her writing and everything. And it's just a very artistic household. So when I asked him, I go, "Would you help me with this children's book?" He said, "Absolutely." And then he called me and whenever I get these calls and he goes, "Can I ask you a question?" It's like, uh, oh. And I go, "Anything." And he goes, "Can my sons, can they do it? Can they do a hat and a book?" And I go, "Absolutely." So it's kind of a family business. You know, he brought boys in, they all got to work on the book and it's about, you know, it's about cancer. And it's about a gentle way of talking to your children about cancer because the statistics are alarming. One in two men, one in three women will be diagnosed with cancer in this country is the number one cause of death. How do you, how do you bring this up to your children to allow them to kind of operate positively in that? And so we really felt like Fritzy Finds a Hat was a great way to talk about it, but it also to instill those values in your children, that they can help their parents solve problems. You know, to me, that's, that's the real gap it's like, you know, mom is, is she's facing something. How can I help her? And, you know, Fritzy finds a way to give her the perfect hat, but you have to, you know, buy the book in order to get the answer.
Brian Lord:
I know you do. I looked it up online. I'm like, "I need to see the ending because you only get so many hats out of the different..."
Scott Hamilton:
And you couldn't sleep, right?
Brian Lord:
I know! I'm like, what's happening here. There is a cowboy hat in there. So I'm like, Oh, Brad Paisley. He had to make sure there's a cowboy hat not to spoil too much of it. So you know, this is obviously something you've done. And part of it goes to your CARES Foundation, your Scott Hamilton CARES. Can you tell us a little bit more about that and what that does?
Scott Hamilton:
Yeah, so CARES came out of my cancer diagnosis. When I lost my mother in 1977, it happened like, it feels like yesterday that I lost her, but in 1977 it was a brutal day. And I decided that I had to do whatever I could to participate in the cancer community to help if I could figure out a way, a way to treat my mom's cancer on [Inaudible]. [Inaudible] I was born basically. So I became a fundraiser and then 20 years after I lost her, I diagnosed with stage three cancer. And it was there that I learned what chemotherapy was. What's facing a major surgery is all about. What all the uncertainties and the lack of information and the lack of support. And so I- out of my survivorship I created CARES. And CARES stands for the Cancer Alliance for Research, Education, and Survivorship. And it's all about, you know, it in its initial launch, it's about filling gaps in the cancer community. When I looked up testicular cancer on the internet, I got medical journal papers with 12 syllable words, sometimes six to a sentence I'm too dumb to be sick, really. Come on. That's not fair. That's not fair! [Laughing] And so we created chemocare.com, which is a website that explains everything about the chemotherapy experience on eighth grade, English and Spanish [levels]. Then we created the 4th Angel Mentoring Program, which pairs newly diagnosed patients with survivors of the same treatment and disease, you know, type. And then from there, it's all about research. And now in the most, you know, for the last six years, we've been a dedicated foundation and all we care about is advancing the kind of cancer treatment options that treat the cancer and spare the patient harm. And so it's ScottCARES.org for anybody that wants to throw a mountain of money at us which we desperately need because the science is up here. It used to be like when Nixon declared war on cancer, the money would push the science. The money would push the understanding of the disease. Well, now they mapped the genome. They've got a better understanding of how human body works. Now, the science is up here and the money's down here. So we need to kind of start closing that gap. And we've been really working hard to do that. So in a year where we raise most of our money through events, we've had to pivot and now we're just really creating these really cool, unique partnerships. And we're working with companies that are really health-based and, and it's been really fun to kind of learn and grow our capacity to serve cancer patients in different ways.
Brian Lord:
So we do have some questions that are coming in here. So one we've got from Julie and from John "What accomplishments are you most proud of?"
Scott Hamilton:
Oh, man. You know, I guess I mean the Olympics is really super logical. I mean, in fact that I'm like five foot, three weight, you know, nothing and I'm Olympic gold medalist makes no sense at all. Especially growing up where I did with a family of academics. I, you know, I do think what I'm most proud of is my family, you know, my, my children and just the promise of how they'll interact with the world and, and try to make it a better place. But yeah, I think, you know, my family is what I'm most proud of.
Brian Lord:
Very cool, very cool. Yeah. And it's one of those, one of the questions we got in were "If you took away this and this and this and this and this, what are you most proud of?" I'm like, that's a little too specific.
Scott Hamilton:
There's a lot of my body parts missing, so that's okay too.
Brian Lord:
So question from let's see here, "What keeps you centered some days it feels so overwhelming. Do you have a go-to strategy resource or, or activity that helps?"
Scott Hamilton:
Oh, are we allowed to go there? Yeah, no, it's, you know, it's like, I always thought life was so chaotic and I always thought that the things happening to me were, were I just bad luck or I'm cursed or anything else. And then, you know I, I always, I was, I skated with Janet Lynn in the seventies and she was, faith-based like nobody's business. She was a true, dedicated Christian. And I didn't understand, I tried and I couldn't figure it out. So I kinda go, well, hopefully I will figure that out. So when I met my wife after cancer you know, she just said, you know, "Where are you in your relationship with Jesus?" And I, I, so like any smart guy, I would say, it's "Where do you want me to be?" But it was there that it kind of, I was at a place where I could really start to understand. And as I dove into my, into my faith, which I did, you know, I dive into everything, but I, as I dove into my faith, man, all those questions were answered. It wasn't a curse. It was, it was, I was being moved. I was being adjusted. I was being fortified, you know, in Romans it says, you know, that suffering produces endurance, endurance, character, and character hope. And it's like, I read that. And it's like, yeah, I get it now. And when I hear people say that cancer is the worst thing that ever happened to me, I agree with them. And when I hear people say cancer is the best thing that ever happened to me. I agree with them because without cancer, I wouldn't have the family I have right now. I wouldn't have the marriage I have right now. I probably wouldn't live in Nashville. I mean, it's these forks in the road that really take you where you need to go. And I've been really blessed that to navigate those forks and to have all of it, make sense through my dedication, to my faith and just reading the Bible and just understanding the wisdom that's in. It has really been incredibly fortifying, especially in uncertain times.
Brian Lord:
So we've got time for one or two more questions. So one is from Carrie: "Where can you order the book?"
Scott Hamilton:
You can order the book anywhere! Amazon.com, barnesandnoble.com, you know, it's available where all books are sold. Best thing obviously is if a book's been on the market for awhile, like parts has been out a year it's better to buy it online. It's there's usually always copies online. Yeah.
Brian Lord:
Yep. And next question from Julie: "My mom, Nancy Gilbert is a huge fan of Scott and figure skating. Could you please say hello to her?"
Scott Hamilton:
Hi, Nancy Gilbert! You know, it's fun that, you know, just you're different... I, Cameo has been so much fun, you know, where, you know, people, you know, they'll send you a request to do a video, shout out. And, and I, I really gotten into that and it's been a really fun way to interact with people like on birthdays, special occasions, you know, encouragements, things like that. And, and we have all these new partnerships through CARES, like, you know, with Encourage X and, and all these other platforms that are really- Live Your Days, obviously. It's just meant to be a destination of encouragement. So it's been really fun. So hi, Nancy hope you're having a great day.
Brian Lord:
I think that is a great way to finish it. Oh, we got one more and then I think we're finishing it because I think we're out of time... How old are your children and do any of them figure skate?
Scott Hamilton:
Okay. 19, 17, 17, and 13. The first three never had an interest in skating, but they can, because we obviously do, especially on family vacations. My youngest one played hockey for a few years, and now he's decided that he really would rather be like all in on the school experience. So he's playing basketball right now. Believe it or not a five foot three data's basketball player. And you know, all my kids are really involved and my oldest son, John Paul, is a soccer player. Evaline played soccer at CPA this year, Aidan's a soccer player that's now getting into martial arts and he wants to go into the Armed Forces and be a soldier and a Maxx, you know, is, you know, soccer, basketball. He wants to play football at Brentwood Academy, good luck with that. And, and just, you know, he loves all sports and he loves his buddy. So you know, as long as our kids are being socialized and they're crushing it in school- they don't have to crush it, but do the best they can in school. And you know, it's all you can ask. Yeah. So I've been blessed, you know, they're all healthy. And you know, my wife, who's a warrior champion. Awesome. A woman is just, you know, she's kind of the rock that keeps everything on point and and just leads with love, which is amazing. Yeah.
Brian Lord:
And how are we doing on time, by the way, are we pretty close? Oh, 11:30. All right. Last question. All right. This is from Michael, how do you feel the current state of figure skating is at, and how is the US talent for the upcoming Olympics?
Scott Hamilton:
Nathan Chen how do you beat Nathan Chen when he's on his game? You can't right. So I would, unless he has some sort of injury or meltdown or something weird happens, I would, I would almost put him in as a lock to win the Olympic gold medal in Beijing year after next. US team, I, I think they're pretty strong. We were still needing some help in pairs dance wise. We're in great shape. Ladies. We've got some strong ladies coming up, but, you know, what's interesting is, you know, back in the, I I'd probably say the late nineties, you know, the whole business model that figure skating changed. And they kept everyone in the competitive side. So entities like Stars on Ice started to diminish, you know, the business of skating the industry changed. And so there's not as many opportunities for skaters now as there was before. So I feel badly about that. I do think that, you know, I always like to think this pendulum swings both ways. So it'll be really interesting to see, you know, what Team USA does at the next Olympics to inject new interest in the sport to see if people would start coming out to live events, if we can ever have live events again. But I don't know. It's just, it's changed a lot. It's really more about competitive skating than the full experience of becoming an entertainer for my first steps on the ice to Olympic goal was 16 years, and then I toured for 20. Wow. So that toured for 20 thing doesn't exist anymore. So what I, I feel sad about is that a lot of skaters will reach the peak of their athletic ability and, and then there's really no place for them to go from there. And so they ended up diminishing, you know, so I'm hoping, and we'll see hopefully it will be able to inject new interests in skating and, and really build a new fan base that would make shows like Stars on Ice, more viable and economically more stable. Great.
Brian Lord:
Well, Scott, thank you so much for coming on.
Scott Hamilton:
Well, thank you, Brian! It was a blast. I love doing this.
Brian Lord:
Well, you, you're a lot of fun. This makes it so easy.
Scott Hamilton:
And I, the one thing I miss most about traveling is I fly Southwest almost exclusively and I meet a lot of people. And so it's like, that's a big void in my life. So I'm hoping that we can, we'd pivoted this way. Let's pivot back that way to having, you know, more opportunities to assemble and to live as we were supposed to live in community.
Brian Lord:
And that's one thing, if you do happen to run into Scott at Costco gas line or somewhere else, everybody has a story. Oh yeah. I ran into Scott and we were hunting for the same toy at Target. You're actually somebody who's pretty well known that it's okay to say "Hi" to.
Scott Hamilton:
Oh, man. I was in a grocery store the other day and I almost crashed into this lady. And we ended up, like, after I almost crashed into where I ran into her again. And we ended up sitting there for almost half an hour talking. So don't like, if you got time it's yeah, let's do this. I'm not going anywhere unless something's on fire. But yeah, it's just, I, I really enjoy interacting and, and just making new friends. So I'm looking forward to life getting back to whatever the next, not the new normal, the next normal.
---
Learn more about Scott at https://premierespeakers.com/scott_hamilton.
Beyond Speaking is hosted by Brian Lord and produced by Eric Woodie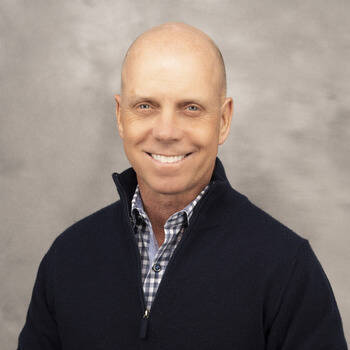 Want Scott Hamilton for your next event?
Find out more information, including fees and availability.
Find Out More
Keep Reading