Premiere Exclusive
Ron Clark
"America's Educator", NYTimes Best Selling Author, Disney's American Teacher of the Year, and Founder of the Ron Clark Academy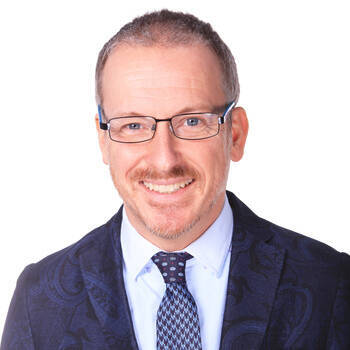 Premiere Exclusive
Ron Clark
"America's Educator", NYTimes Best Selling Author, Disney's American Teacher of the Year, and Founder of the Ron Clark Academy
Expertise
Travels From
Atlanta, GA, US
About Ron Clark
Ron Clark's outstanding success with students from low-wealth areas of North Carolina and New York City led him to be named Disney's American Teacher of the Year. He is a New York Times Best Selling author, and his classes have been honored at the White House on three separate occasions. Ron's teaching experiences in New York City are the subject of the uplifting film, The Ron Clark Story, starring Matthew Perry. Currently, Mr. Clark serves as a teacher and administrator at the ...
Ron Clark is a dynamo of education – frequently moving teachers from cheers to tears as he shares his extraordinary approach in "Mover Your Bus" to accelerating student achievement to new heights. We are "On Board" for starting a REVOLUTION in education!
Dr. Jennifer Scrivner, Principal - Clark Creek ES STEM Academy
He hit a home run way out of the ballpark! The keynote could not have been more perfect for us. People were coming out of the room so charged up with energy, inspiration, and commitment that they all felt like supermen and women!
Laura L. McCullough, Ph.D. - Kentucky Department of Education
Everyone here at Discovery Charter School is still talking about Ron's visit. Our teachers were overwhelmed by his presentation, his personality and charm, his insight and wisdom, his ability as a public speaker, and most of all his passion for teaching.
Sandy Myers - Discovery Charter Schools
Ron's energy level throughout the presentation kept the attention of the audience, and his delivery style was outstanding. On behalf of the Iowa Association of Alternative Education and its members, a big thank you goes out to both Ron Clark and PSB.
Greg McCullough - Iowa Association of Alternative Education
Ron was incredible! I've just finished reviewing the evaluations from his event. His presentation has generated book studies at many of our schools and many conversations amongst ALL employees. Ron was a real hit!
Matthew D. Britt IV, ARRA Program Coordinator - Frederick County Public Schools, MD
You are without a doubt the most inspiring person I have ever heard speak. I am most impressed by your ability to inspire everyone in the audience to be better people. Keep up the great work.
Director, Corporate and Foundation Relations - East Carolina University
34 speaker reviews for Ron Clark View All