Premiere Exclusive
Mike Pompeo
Former Secretary of State (2018-2021), Former Director of CIA (2017-2018)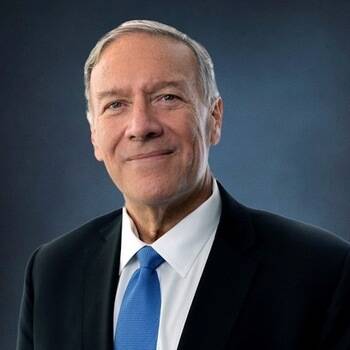 Premiere Exclusive
Mike Pompeo
Former Secretary of State (2018-2021), Former Director of CIA (2017-2018)
Travels From
Washington, DC
About Mike Pompeo
Michael R. Pompeo served as the 70th United States Secretary of State from April 2018 through January 2021. He previously served from January 2017 to April 2018 as Director of the Central Intelligence Agency.
As our nation's most senior diplomat, Mr. Pompeo helped craft U.S. foreign policy based on our nation's founding ideals, putting America first. America became a massive energy exporter and a force for good in the Middle East, cementing real peace through the work of the Abraham Accords. Mr. ...
More Featured Political Speakers View All Today's most in-demand political speakers.