Pam Peterson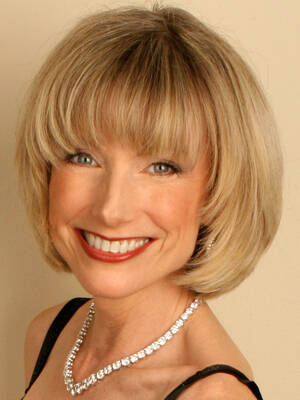 Pam Peterson Text Reviews
Pam Peterson did an incredible show at our event. Her storytelling and spoofs were hilarious, and her singing is fantastic! Everybody loved it.
Lynne Sobel - Sobel Medical Associates
Pam Peterson has entertained at two of our events. Her performances were a big hit with all the guests. Pam is so much fun, exudes lots of energy, is easy and cooperative to work with, and very professional. I would highly recommend her.
Susan Kaplan - The Kaplan Group
Pam took our theme, "Seize The Day," and created an exciting program that added the perfect afternoon energy boost for all 2,000 attendees. Pam is a natural motivator who helped make our event memorable, fun and unique.
Bobbie Albrecht - National Association of Realtors
What a great way to energize a large audience, including a handful of young professionals who thrive off of this type of energy. I would highly recommend this program to anyone looking for high energy and enthusiasm!
Rob Reuter - Young Professionals Network
Comical, topical, and incredibly creative . . . Pam Peterson's beautiful voice, charismatic personality and wit make her worth her weight in gold!
Marcy Glink - Great Events, Inc.