Orel Hershiser
World Series Champion Baseball Pitcher / ESPN Analyst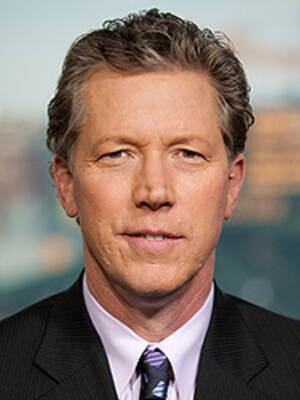 Orel Hershiser Bio
"I've watched Orel Hershiser from the press box since he came up to the majors in 1984. From a distance he seems too good to be true. Now that he's joined us (ESPN) as a broadcaster, I'm discovering that he's not. Orel is the real thing." - Sports Commentator Chris Berman
Orel Hershiser, a former Major League Baseball pitcher and Cy Young winner, returned to ESPN as a game and studio analyst prior to the 2006 season and currently contributes to the network's Sunday Night Baseball telecasts and Sports Emmy Award-winning Baseball Tonight show. In addition, Hershiser serves as an analyst for ABC & ESPN's coverage of the Little League World Series.
Hershiser previously served as a baseball analyst during ESPN's and ABC's coverage of the Little League World Series from 2000-01 and as an MLB commentator on ESPN's Wednesday Night Baseball in 2001.
Before re-joining ESPN, Hershiser spent four years as a member of the Texas Rangers organization, as pitching coach from 2002 until 2005 and as their executive director in the front office.
Hershiser, a three-time National League All-Star, pitched 18 years in the Major Leagues for Los Angeles (1983-94, 2000), Cleveland (1995-97), San Francisco (1998) and New York Mets (1999).
In 1988, he won the Cy Young Award and was named World Series Most Valuable Player, Associated Press Athlete of the Year and Sports Illustrated Sportsman of the Year. After missing the 1990 season due to shoulder surgery, Hershiser returned to the Dodgers in 1991 and was named UPI Comeback Player of the Year.
Following a stellar career as an all-conference selection in baseball at Cherry Hill East High School in New Jersey, Hershiser attended Bowling Green State University in Ohio (1976-79) and earned baseball team MVP and All-MAC honors.