Murray Martin
President and CEO of Pitney Bowes, Inc.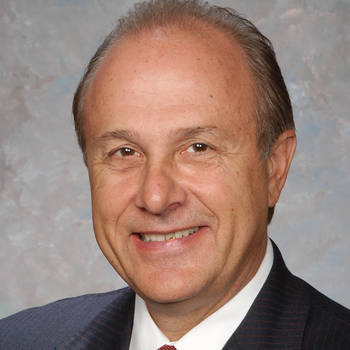 Murray Martin Bio
Murray D. Martin is President and Chief Executive Officer of Pitney Bowes, Inc., a $5.7 billion global leader of integrated mail and document management solutions headquartered in Stamford, Connecticut. His appointment to this position was effective in May of 2007. Mr. Martin has full strategic and operational responsibility for the company, overseeing its overall performance with a focus on sustaining increased shareholder, customer and employee value.
Prior to this appointment, Mr. Martin was the company's President and Chief Operating Officer (COO) from September of 2004 to May of 2007. In that role he had responsibility for all of Pitney Bowes' lines of business as well as Global Procurement and Sourcing and Pitney Bowes Advanced Concepts and Technology Center. Under his leadership, the company increased organic growth and profitability, tripled the company's international revenue from $500 million to $1.5 billion, and identified and integrated over 65 acquisitions throughout all segments of the mailstream including mail services and work sharing with the acquisition of PSI, software with the acquisition of Group 1 and marketing services with the acquisition of Imagitas and AAS/PMH.
Prior to serving as COO Mr. Martin served as the Executive Vice President and Group President for Global Mailstream Solutions (GMS). Under his management, GMS produced major technological innovations in the mailing industry including a number of active patents with applications in a variety of markets including printing, shipping, encryption and financial services. Mr. Martin himself is the holder of a patent for a closed loop postage metering system.
Prior to becoming Group President of GMS, he was President of Pitney Bowes International for three years where he led the profitable turnaround of this business. He created new businesses in New Zealand, South Africa, Thailand and China. Mr. Martin was asked by Commerce Secretary William Daly to participate in the 1998 Peace and Trade Mission to Northern Ireland, and he currently serves as a Board Member to the Forum of World Affairs.
Mr. Martin joined Pitney Bowes in 1987 as President and CEO of Dictaphone Canada Ltd. In 1990 he was promoted to President of Pitney Bowes Copier Systems and relocated to the United Systems. Copier Systems became the most profitable company in the industry during his tenure.
Previously, Mr. Martin worked at Monroe Systems for Business, a division of Litton Industries, where he was appointed President at the age of 29 and was elected to the boards of Litton Business Systems and Litton Business and Industrial Systems.
Mr. Martin is a member of the board of Pitney Bowes Inc., The Brinks Company, the World Affairs Forum, and the New Horizons Foundation located in Colorado. He has also served on the boards of United Way International and Young Life while being an active member of the community in which he lives.
Mr. Martin was born in Ontario, Canada and attended the University of Waterloo where he received a Distinguished Fellow award from the Center of Applied Cryptographic Research in 2001.