Premiere Exclusive & The Washington Post Finance Columnist, to Join ABC's 'The Revolution'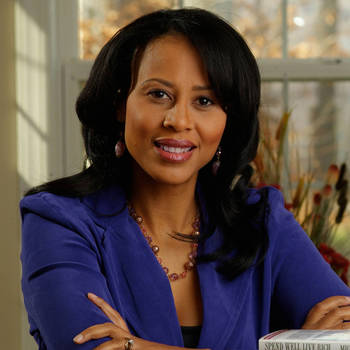 November 03, 2011
Nationally Syndicated Personal Finance Columnist, The Washington Post
Article from The Washington Post; by Lisa de Moraes
Medical professionals Dr. Jennifer Ashton and Dr. Tiffanie Davis Henry will round out the cast of co-hosts on ABC's new daytime talker "The Revolution," the network announced Monday.
And, The Washington Post's own personal finance columnist, Michelle Singletary is joining the show as a weekly financial contributor.
They're joining the already announced fashion guru Tim Gunn, home re-do pixie Ty Pennington, and "celebrity trainer" Harley Pasternak on the new talker, scheduled to premiere in January.
Throw your mind back to April, when ABC announced it was ta ta for two soaps — "All My Children" and "One Life to Live" — to make way for two new talk shows.
"The Chew" would be about how "food has become the center of everyone's life."
"The Revolution" would be about taking one woman a week and showing a time lapse of the five months the show invested in stripping her of the weight she'd put on because food is the center of her life, culminating in a Friday reveal.
In addition to that weekly transformative fun, "The Revolution" also promises to give viewers a "daily boost," whether that's "inspiration to accomplish little victories," or "a road map for a major change."
Here's where the newly announced co-hosts come in.
Ashton, an OB-GYN who really gets around — you may have seen her on CBS News, Fox News, "The Dr. Oz Show," and on XM Radio's "Oprah & Friends," or even on TLC's "A Baby Story" — will help viewers "demand the best for themselves and from their doctors when it comes to health and family."
Davis Henry, a psychotherapist who is the state of Georgia's first African American certified sex therapist — seen on VH1's "What Chili Wants," TLC's "My Strange Addiction," and syndicated "Swift Justice with Nancy Grace," will help viewers "get to the heart of their emotional issues quickly."
And Singletary will get you financially fit.
ABC Daytime president Brian Frons noted, ambitiously, the whole team will provide "an exciting, inspirational template for transformation for women all over the world."
For information on how to bring Michelle Singletary to speak about finances and the economy, submit the Check Availability form at PremiereSpeakers.com/Michelle_Singletary.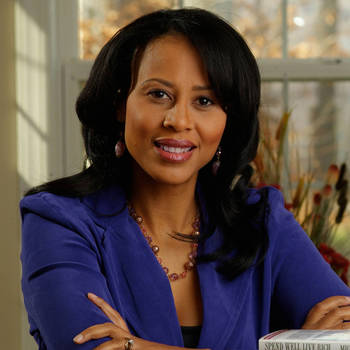 Want Michelle Singletary for your next event?
Find out more information, including fees and availability.
Find Out More
Keep Reading